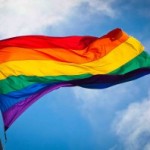 In light of the ruling from the Supreme Court about Gay Marriage, I knew it wouldn't be long before:
The name-calling and back-stabbing among Christians got worse (not better),
Lawsuits began to fly between the right of gay people to get married and the right of certain religious people to not marry them
A continued attempt by some to redefine (further) what constitutes a "marriage."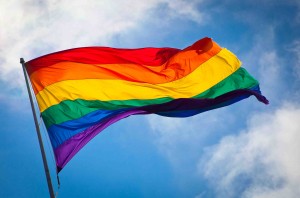 I just didn't think it would all happen so quickly… But I was wrong.
Christian name-calling over Gay Marriage
Calvinistic Pastor Kevin DeYoung wrote a post that went viral which used the "When did you stop beating your wife?" approach to ask 40 questions to Christians who support gay marriage.
In response, John Shore wrote a post of his own, showing that when it comes to asking loaded questions that imply guilt before they are even asked, two can play that game.
I laughed more when I read John Shore's post, so … he wins.
Edit: At the recommendation from one of the comments, I read Susan Cottrell's 40 answers to the 40 questions. She makes excellent points. Go read it.
Both bloggers were pretty tame when it came to name-calling, but expect this sort of back-and-forth rhetoric to continue by all sides of this debate, with the name-calling and finger-pointing only getting more and more angry and ugly.
This shows once again how well we Christians have learned to "Be one" (John 17:21).
Lawsuits: Gay Marriage vs. Religious Freedom
A Christian county clerk in Kentucky has refused to issue marriage licenses to gay couples. She cited her religious beliefs as the motivating reason for her actions. Two gay couples have filed a lawsuit. I suspect she will lose that lawsuit, because issuing a license in her capacity as a county clerk is quite different from whether she herself believes that gay people should be able to get married.
If she feels it is wrong for gay people to get married, she has the religious freedom to believe this. But as a person who holds a public office, she needs to follow the law and issue the marriage licenses. If she is unable to do this in good conscience, that is fine also, but in that case, she should quit her job because she is unable to carry it out.
The REAL issue is going to happen when a gay couple, who has been issued a marriage license, approaches a prominent pastor and asks him to perform the wedding, and he refuses. Will the gay couple sue? Maybe. Maybe not. If they do, will religious freedom win out, or will the right of gay couples to get married win the day? I suspect that in this case, religious freedom will win, but it all pretty much depends on how the pastor handles himself.
Remember, many pastors during the Civil Rights movement refused to let black people into their churches on the basis of the "religious belief" that black people were inferior. In such cases, the laws of the land won out over religious freedom (and rightly so, in my opinion).
It will be interesting to see how these court cases play out… but no matter what happens, we expect to see more vitriol from all sides of the debate…
What exactly is a "marriage"?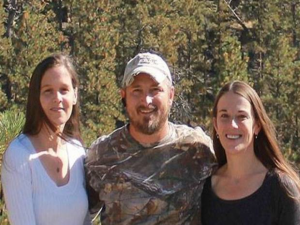 In the wake of the Supreme Court basically saying that two people can get married if they love each other, even if they are of the same sex, a Montana man and his two wives have requested to get legally married. He plans to sue the state if he is denied. And if he loses there, he might even end up in the Supreme Court.
It will be interesting to see if all those in favor of Gay marriage will use the same arguments to support a marriage between three people. Or four? Or twenty?
Hmmm … I wonder what sort of tax-break a "marriage" would get from the IRS if the marriage consisted of 100 people? It wouldn't be "filing jointly" anymore … but "filing grouply" or "filing crowdly." And imagine how many kids that family would have! There could be hundreds! The IRS would be paying them tens of thousands of dollars a year in "Earned Income Credit." This could be a really good job.
I have heard some Christians argue that this "redefinition" of marriage will result in further redefinition (as with Nathan Collier). They could be right. The more alarmist groups say that it won't be long before marriage is allowed between a man and an underage daughter, or a man and his dog. This is ridiculous, of course. Neither animals nor underage children are considered consensual adults.
But, I see no logical reason at this point for the courts to deny Nathan Collier to get legally married to two wives…
So … am I FOR or AGAINST Gay Marriage?
Some readers of this blog have criticized me in the past for appearing to support gay marriage. I have never come out in actual support of it. At the same time, I have never spoken against it. And I am not doing so here either. If you are curious what Jesus said about homosexuality, you can read that here…
I also really liked Chuck McKnight's stance on the gay marriage ruling. Go read his post and let me know what you think.
So what exactly am I saying?
The only thing I am really saying in this post is this: "I knew all this was coming, but WOW that was fast!"