People say that a dog is a man's best friend, but when God sets out to create a partner for Adam, he rejects all the animals in the world, even the dogs. It's a good thing too, because then God creates the woman.
The creation of the woman is what we are looking at today as we consider Genesis 2:20-23, the Beauty and the Beasts.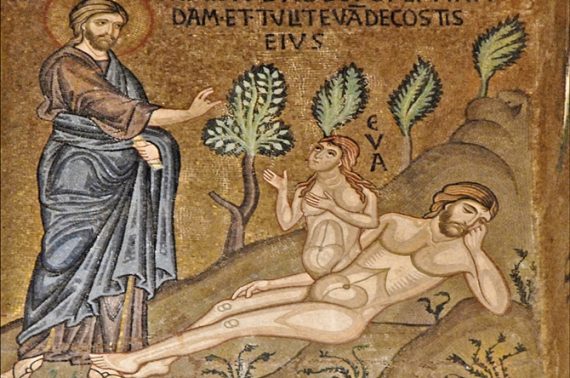 The Text of Genesis 2:20-23
So Adam gave names to all the cattle, to the birds of the air, and to every beast of the field. But for Adam there was not found a helper comparable to him.
And the Lord God caused a deep sleep to fall on Adam, and he slept; and He took one of his ribs, and closed up the flesh in its place. Then the rib which the Lord God had taken from the man he made into a woman, and He brought her to the man.
And Adam said, "This is now bone of my bones and flesh of my flesh; She shall be called Woman, because she was taken out of Man."
In this discussion of Genesis 2:20-23 we look at:
Why the woman is not inferior to the man, even though she is a "helper"
Why God first brings animals to Adam, even though God knows Adam needs a woman.
Why the "rib" was not a rib.
What it meant for God to put Adam into a deep sleep.
How men and Women are equal, side-by-side partners in life.
Resources:
Downloadable Podcast Resources
Those who are part of my online discipleship group may download the MP3 audio file for this podcast and view the podcast transcript below.
You must
join a discipleship group
or
login
to download the MP3 and view the transcript.
Do you like learning about the Bible online?
Do you like learning about Scripture and theology through my podcast? If so, then you will also love my online courses. They all have MP3 audio downloads, PDF transcripts, quizzes, and a comment section for questions and interaction with other students.
If you want to deepen your relationship with God and better understand Scripture, take one (or all) of these courses. They are great for personal study or for a small group Bible study.
You can see the list of available courses here, and if you join the Discipleship group, you can take all the courses at no additional cost. Go here to learn more and join now.