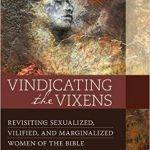 I recently taught through the creation account in Genesis 1­–4 for my podcast, and in the process discovered that Eve is not actually presented in the text as being guilty for the alleged crime of leading humanity into sin by eating the forbidden fruit.
This means that every time you read a book or hear a pastor say that Eve led the world into sin, she is being wrongly condemned.
Yet throughout the centuries, Bible teachers and theology professors have continued to (wrongly) blame and scapegoat Eve for why sin came into the world.
As a result of this study, I began to wonder how many more of the "bad girls of the Bible" were actually bad. I began to think that maybe most of these women where actually just scapegoats for the sins of others.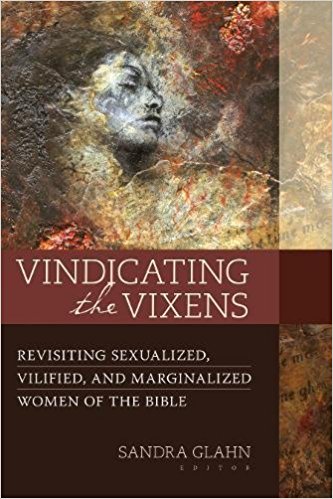 So I was thrilled to be asked by Kregel Publishers to review a copy of Vindicating the Vixens, edited by Sandra Glahn. And since I earned my Th.M. from Dallas Theological Seminary, I was also thrilled to discover that many of the authors in this volume have graduated from or are currently teaching at my alma mater.
As a result, I knew that this book would be based on some of the best exegetical practices and scholarly material available today.
I was not disappointed.
The book looks at female characters in the Bible who have often been judged, condemned, marginalized, ignored, or ridiculed, and shows how these women are actually presented by the text as heroes to emulate or examples to be followed.
The book not only contains a chapter on Eve, but also looks at heroic women such as Rahab, Bathsheba, Hagar, Deborah, Vashti, and the unnamed woman at the well.
As I attempt to encourage and support my wife and three daughters to follow God into greatness and glory, I hope to encourage them to follow the examples of some of these great women of the Bible.
If you have women in your life (and who doesn't?), do yourself and them a favor: buy and read this book.
You will not only learn what Scripture truly teaches, but will also learn to respect and value women for the central and critical role they play in God's plan for this world.