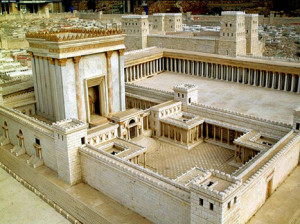 The proper worship of God has always gone against the grain and been counter-intuitive for what is customary in culture and society.
In ancient Hebrew culture, it was very strange for God to only have one place of worship – in the tabernacle and then later in the temple.
To the average outsider, the Hebrew practice of having only one place of worship could mean one of two things.
1. The Hebrews Didn't Love their God
First, it could mean that the Hebrew people did not care about their God. In most other cultures, people would construct shrines and temples in every city, and sometimes, if the city was large enough, numerous shrines and temples in each city. This would not only show their deity that they loved and cared for him, but it also made it more convenient for people to go worship their god. But when the Hebrew people did not erect shrines and temples all over their land, this would have made foreigners think that they did not care about their God or care whether or not the people of the land worshiped him.
2. Yahweh Didn't Love His People
But secondly, if the foreigner heard that the reason the Hebrews did not build temples and shrines all over the place was because God had told them not to, the foreigner would only be able to conclude that the Hebrew God did not care about His people. Clearly, gods desire worship. If a particular deity, like the God of Israel, says, "Only build one place of worship" then this God wants it to be difficult for His people to come worship Him. Therefore, He doesn't really care about His people, or even care too much if they don't worship Him.
This is how the average foreigner would have viewed Hebrew worship.
Hebrew Idolatry
I also think that this is partly why the Hebrew people so often fell into idolatry.
They wanted an easy and convenient way of worshiping God. They wanted a shrine or a temple on every street corner. They wanted to get up in the morning and take a gift to their deity on their way to work, and pay for a successful day, and then go about their day know that they had done their duty for god.
Such a way of worshiping god was so much easier than the strange way God had commanded. If there was no local temple, how could they worship? How could they pray? It was terribly inconvenient to travel to Jerusalem a few times a year to bring the offerings and sacrifices. Why couldn't they set up local buildings in every city, just like everyone else?
The Buildingless Worship of God
Some of you might have heard some echoes from the modern debate about church. To properly worship God, must a person to a building on a certain day of the week and perform certain rituals? Most people would say yes. That is how it has always been done, right?
No, not right. Our God does not demand that we worship Him in buildings, nor does He require it or even ask it of us. We can (and should) worship God anywhere!
I am not about to equate visiting a church building with idol worship, but I do think it is important to recognize that people can worship and follow God just as well outside of the four walls of a church building than they can inside the walls—and maybe even better. Such a practice may seem strange and foreign to some people, but the buildingless worship of God has always been part of His plan, even during the Old Testament era when there was a God-ordained building.
But when Christians insist that a building is necessary to worship God, or when we insist that any other man-made religious tradition is absolutely required to properly worship God, we end up teaching some very bad theology to the people around us who learn about God by watching what we do and listening to what we say.
I know that most Christians understand in their hearts and minds that we can worship God anywhere and at any time. But by our practice, we seem to believe differently. Let me put it this way: If you showed up on Sunday at the building you enter for "church" and the building was gone – it had disappeared, vanished, fell into a hole, collapsed, got beamed up into outer space, or whatever – what would you do?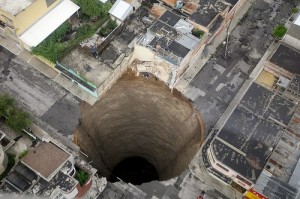 I hate to say it, but most of us would simply go down the street to the church that still had a building. But what if theirs also had vanished?
Well, then, I suppose that most of us would begin construction on new buildings.
But what if, once these new constructions were completed, they also vanished?
Do you see where this is headed?
Christianity is addicted to buildings. And most of us, if we took away the buildings, wouldn't know what to do. We cannot comprehend Christianity without church buildings. And yet nowhere in the Bible are they said to be necessary or required for the proper worship of God. In fact, due to our widespread dependence upon buildings, it could be argued that our worship of God is weaker because we depend on buildings.
If you completely take away buildings to meet in, could your life as a follower of Jesus continue? How dependent are you upon buildings learning about God and worshiping Him? Can you imagine your life as a Christian if you had no building to sit in on Sunday morning?
---
This post is based on the Grace Commentary on Jonah. Make sure you sign up for the email newsletter to get a free digital copy of this commentary when it is released.
---