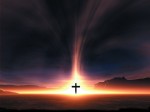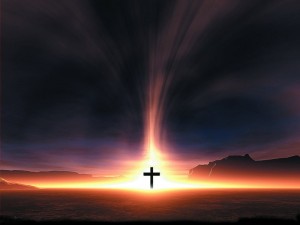 When Jesus taught and ministered on earth, He did not simply tell people about a sweet by-and-by, where we could go when we die. That is not the hope of Christianity. That is not the message of Jesus.
Sure, life after death and eternal happiness with God in heaven is part of the gospel message, but it is not the only part—or even the main part.
The central message of Jesus was that in Him, heaven and earth were now being joined together. He was the nexus between God and man. In Him, heaven and earth were being rejoined and remade into one new creation of God. His message and His miracles indicated that this new creation had begun, but when Jesus left this earth and ascended back into heaven, He left to the church the task of finishing what He inaugurated.
It is the church's task to take the Kingdom of Heaven and bear it with boldness and bravery into the meanest places on planet earth, to bring light to the darkness, healing to the sick, hope to the hopeless, and freedom to the captives.
We are to spread heaven upon the earth. We must not run from sin, but run headlong towards it. This is what Jesus did. This is what the apostles did. And this is the only way to bring forgiveness, grace, and mercy to those who are in hell.
In his book, Bringing Heaven Down to Earth,
Nathan Bierma quotes Robert McAfee Brown as saying this:
God's message is never: Turn away from this sinful world and find me somewhere else.  God message is always: Immerse yourself in this sinful world that so desperately needs words and acts of healing, and you will find you are not alone, for I am already there, summoning you to help me.
When we go to hell to rescue and deliver those who are there, we do not go alone, for Jesus is already there, working to spread His kingdom and rescue the perishing. It is where He rescued us, and now that we have been delivered, He is calling us to return with Him and rescue others.
[This post is part of a series called "To Hell with the Church" which will form a chapter in my forthcoming book, Close Your Church for Good. To get a free copy when it comes out, subscribe now.]
---