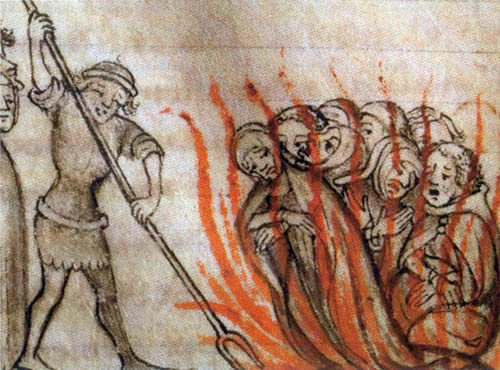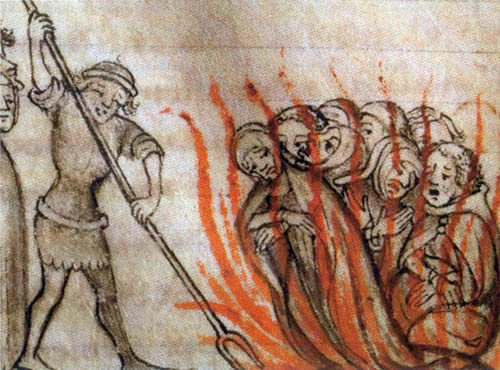 Yesterday we looked at several passages in Scripture that talk about "heresy" and we saw that heresy does not exist–at least, not the way we think of it today. I argued that according to Scripture, there is no such a thing as "heretical teaching" in the way the idea is used in churches today. Calling something "heresy" is a bogeyman tactic used to scare and control others.
We looked at a few passages that mention "heresy" in which we saw that biblical heresy is actually the division and separation that sometimes occurs within the Body of Christ. Heresy is not false teaching, but the destruction of unity within the Church.
The primary passage in Scripture which seems to challenge this view is 2 Peter 2:1.
Heresy in 2 Peter 2:1
Second Peter 2:1 is the closest we come to a designation of "heresy" as a doctrine or teaching condemned by God with the consequence that those who believe it are condemned to eternal damnation. In this text, Peter equates false prophets and false teachers with the destructive heresies they bring and writes that just as their teachings bring destruction to the church, so they themselves will face destruction.
But in light of what we have seen of the other uses of the word airesis in Scripture, it is best to see first if that meaning fits here, and if so, we should seek no other meaning.
 And indeed, the idea of airesis as a division fits quite well. The "destructive heresies" that the false teachers bring could just as well be translated "destructive divisions." And false teachings do bring division and splits to the Body of Christ and the fellowship of believers. Peter says that as a consequence of the havoc they wreak on a Christian body of believers will be returned onto their own body. Whether this is hell or not is a question for another day.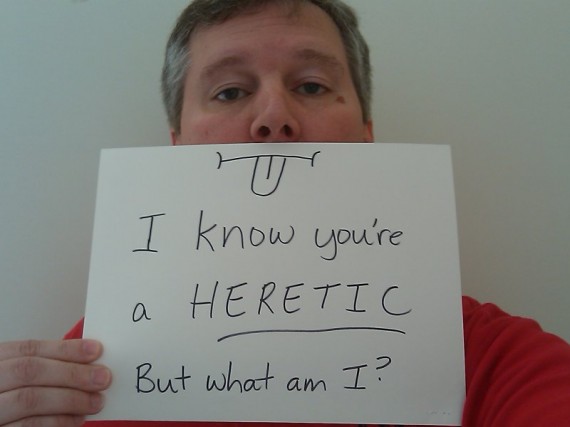 Heresy is Divsion
The point is that here in 2 Peter 2:1, the word airesis is consistent with the rest of Scripture. A heresy is not a false teaching itself, but the division that false teachings cause.  The distinction is small, but there is a distinction.
A heresy, therefore, is not a false teaching, but is a division, a sect, a faction, or a group within the Body of Christ, which separates from the rest.
What About Heretics?
If this is true of heresy, then what about heretics?
This word comes from the Greek airetikos, which is used only one time in the entire New Testament, in Titus 3:10. And similarly to what we have seen about heresy, the problem is not the bad theology the person is teaching (though that is a problem), but rather the divisive and factious attitude of the person that Paul is most concerned about.
Dealing with Heresy Today
If we were going to be consistent today in our usage of the words "heretic" and "heresy," we must not direct them toward people who have different theology than we, but rather toward those who want to argue, divide, separate, and split the church into various factions, denominations, and churches. And there is no shortage of these in religious circles today, except that they are usually not the ones we consider to be "heretics."
So can we disagree with the theology of others, and do our best to point out to people where they are wrong? Of course we can! And we should! Jesus, Paul, Peter, and John all disagreed with others, sometimes very strongly. I will write about all of this in later posts.
But when we disagree, we cannot take a cheap shot and label others "heretics." This is not how the Bible uses the term, and in fact, since condemning others as "heretics" is divisive, this behavior itself is the true biblical "heresy."
---