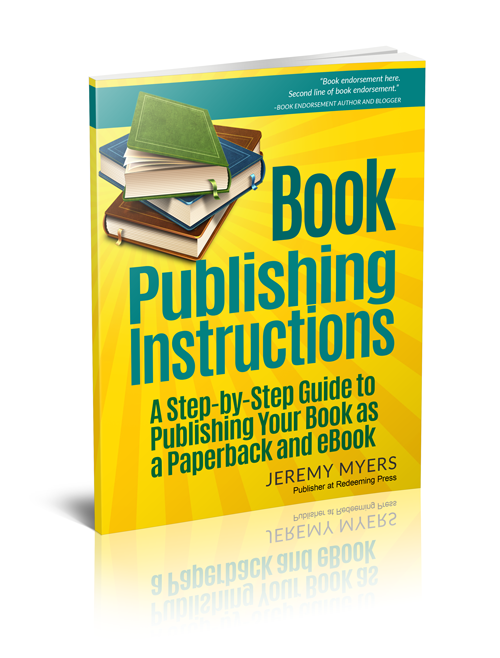 If you subscribe to this blog through my email newsletter, you may have noticed that I am a bit past due on sending out my next free eBook. This is because I have been working hard to get something started to help you get your book published.
I am setting up a way to help you get your book published, but the process is taking much longer than I originally anticipated. So far, I have been working on this project for about a year.
Get Your Book Published
One small part to this project is the next free eBook I will be sending out. It is titled Book Publishing Instructions. Here is the cover: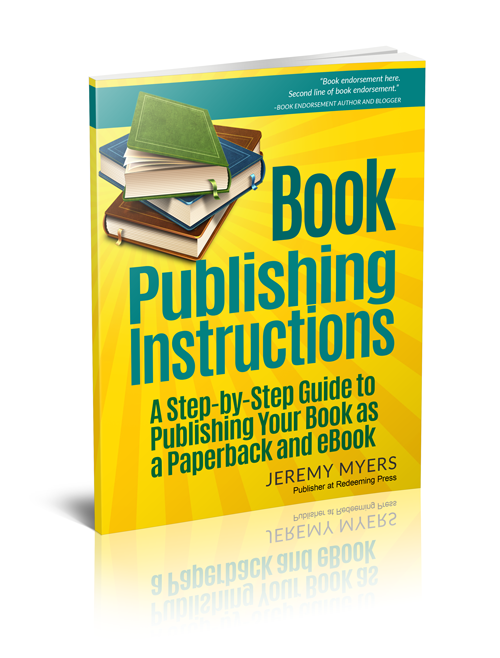 I am near to being done with this book, but more importantly, am almost ready to launch the related project of actually helping you get your book published.
So if you are an author who wants to get your book published, or if you know an author who wants to get their book published, then keep your subscription to the email newsletter active. If you haven't yet subscribed to the free Till He Comes email newsletter, what are you waiting for?!
You can subscribe from the subscription widget on the right, or from my Subscribe page.
Get Your Name on this Book Cover
As I near publication of this book (which will be available as a paperback and an eBook) I want to give you the opportunity to get your name on the front cover.
See that green bar at the top of the book cover? If you inspect it carefully, right now all it says is:
Book endorsement here. Second line of book endorsement. -Book Endorsement Author and Blogger
That's not much of an endorsement, right? That's because I want to give YOU the opportunity to write an endorsement for that section.
I know you haven't read this book yet, but if you have read some of my other books and want to write a line or two about these books and how they looked, I will include several of these endorsements on the inside of this book, and randomly pick one of them to go on the front cover.
Here is how to submit an endorsement:
Tweet and Share the message below.
Leave a comment on this post with a short endorsement of the look, feel, and quality of some of the previous books I have published. Make sure you include a little blurb about yourself, including your blog (if you have one) and any books you may have published.
That's it!
Here is the message you can Tweet and Share on Facebook:
Get #PublishingInstructions from @jeremyers1 when he sends out his next free eBook. Learn more here:
Book Publishing Instructions Preview
Just to give you a little heads up about this book, it is designed to provide step-by-step instructions to help you get your book published.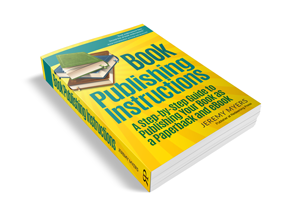 Originally, I wrote this guide for myself, so that I would remember all the steps involved to taking my book manuscripts from a Word documents, all the way through editing, typesetting, and design, to the ultimate goal of putting the books on Amazon, Barnes and Noble, and Apple iBooks.
Now I am making this guide to getting published available to you.
This book not only provides instructions on how to get your book published, but also provides screenshots from my computer and websites and tools which I have found helpful in my own process of getting my books published.
Note that this book is not a guide on how to get your book published by traditional book publishers. Instead, it is a guide on how to publish your book yourself. I also explain why self-publishing is a good route to follow for new and aspiring authors.
So if you want to get your book published, you will want to get a copy of this book.
Please note that the free eBook will be a one-time offer! After I send it out to email newsletter subscribers, the book will still be available, but by purchase only. So make sure you have subscribed to my free email newsletter, and that you keep your subscription active.
Also, invite any others you think might benefit from books like the ones I send out every few months. Thanks!