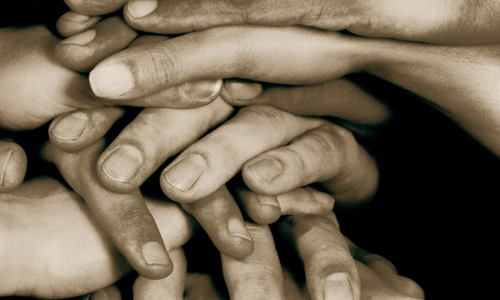 When there is a need with millions of people involved, there are only two choices.
First, an organization can be formed which raises millions of dollars and throws money at the faceless masses, hoping against hope that some of it "sticks" and a few people are helped. The second option is that millions of people can go out and develop loving relationships with these millions of people with needs, so that love and service is partnered with financial assistance and education, when and where it is needed.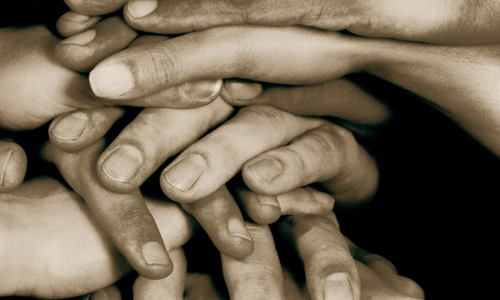 In the first instance, all that is usually accomplished is the mass of needy people become a mass of dependent people. Nothing really changes in their lifestyle or outlook. Millions of dollars cannot be managed properly to meet individual needs, or to provide any long term solutions. It is impossible.
In the second instance, where individual relationships are developed in the process of helping individual needs, the mass of needy people are transformed through loving personal relationships, in which they are coached and trained to make any necessary changes in their life, or just provided with the means, resources, and personal accountability to climb up to the next step. And in return, the people who serve and help others gain a sense of satisfaction, significance, and joy, because they have done something more with their lives than sign their name on a check.

Raise Disciples, not Money
I would like to see ministries and non-profit organizations rise up where the call is no longer, "Send us your money so we can give it to the poor" but rather, "Come with us to develop long-term relationship with the poor (or whoever), so that over time you can meet their needs personally."
People with needs don't always need money. They need love. They need relationships. They need care, protection, and guidance. Yes, financial assistance may be part of this from time to time, but money will not be the answer for everything.
If you have money you want to put to use to help others in need, you would be better off (as would the people who need the help) to put it to use in your own town, your own neighborhood, and your own city. Don't just write a check. Go down and actually sit with the people you are feeding. Serve them. Talk to them. Hang out with them. Love them. Be with them. This is incarnational living. This is being Jesus to the world. This is loving others like Jesus.
If you think needy people do not exist in your community, your probably are not looking hard enough. Begin by praying for God to show you who they are and where they live and work, and then, pray for the courage and wisdom on how to do more than just put some money in a plate or write a check to an organization. 
You may pass on the offering plate, but don't pass to the other side of the road when you see a fellow person in need.
---