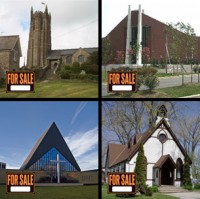 Yesterday we looked at two places that might buy your church building if you wanted to sell it as way of becoming more missional.
I suggested you could sell it to a group within your church that is forming a non-profit organization, or you could sell it to another church in town that is looking for a building. Here are two more places that might buy your church building.
3. Sell it to a business.
Sometimes local businesses are eager to get church property because it often has good parking and a central location. If you do sell it to a business, the church will often convert the building into office space, a warehouse, or a training center. I heard of one business that likes to buy up churches and convert them into dance clubs. For some reason, people like to dance in churches.
I know that many elders and churchgoers don't like the idea of their building becoming an office complex or dance club, but from God's perspective, is the building really accomplishing its purpose by sitting empty six days of the week, or being a place that Christians dump thousands and millions of dollars into every year just so they can have a place to talk about the Bible? Is that really better? What is a building anyway but a bunch of wood, rock, and metal? There's nothing sacred about it, other than what is sacred about every other building as well.
Just because a strip club or a bar takes over where a church used to meet does not mean the church is losing ground. To the contrary, if the church has abandoned the building to go serve others in the world, the church has not lost, but won a victory. If the building as it is hinders your mission, and not having a building helps, dump it as fast as possible to the first buyer.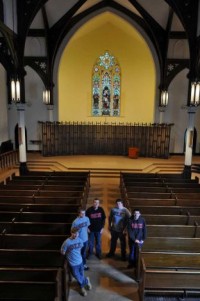 I recently read about a church in Albany, New York that sold their building to a Fraternity. The church actually did not want to sell to a Fraternity because of all the drinking and sex that generally goes on in Fraternities. The church members didn't think that such things should happen in a former church. But eventually, with no other buyers and the bank threatening to foreclose, the church was forced to sell.
The Fraternity came in, cleaned up the church, and immediately transformed it, not into a drunken party zone, but into a community center for the neighborhood. They also created a $50,000 fund to provide micro-loans for the community. They brought in soda fountains, coffee makers, pool tables, and other fun activities for families, teenagers, and college students to play. The fraternity transformed an old, dying church into a place for people to hang out, have fun, and get help.
Maybe the church would not have died if they had done something similar.
4. Sell to a homeowner.
Though most people would not think a church would make a good house, some of the older churches have a lot of style and historical character which is what some homeowners are looking for. A couple in Kyloe, Northumberland, PA bought and converted a church into a home, with the end result being a stunning home.
Here are some pictures: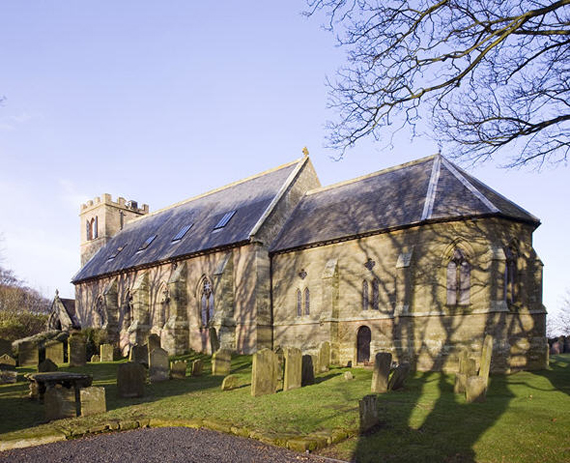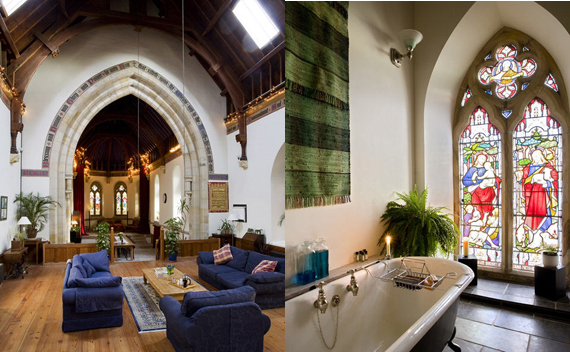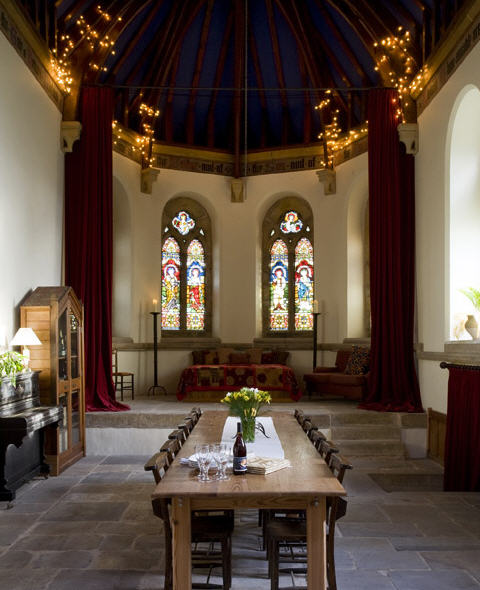 This couple in Pennsylvania aren't the only ones doing this. Here is another church that was converted into a home: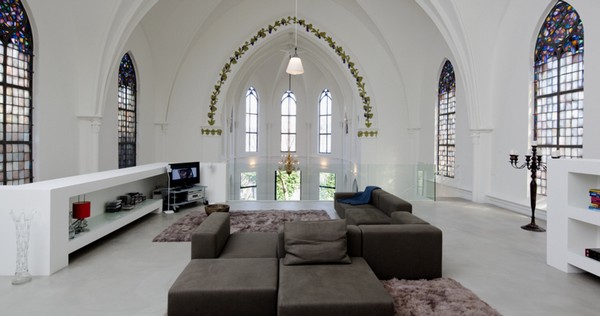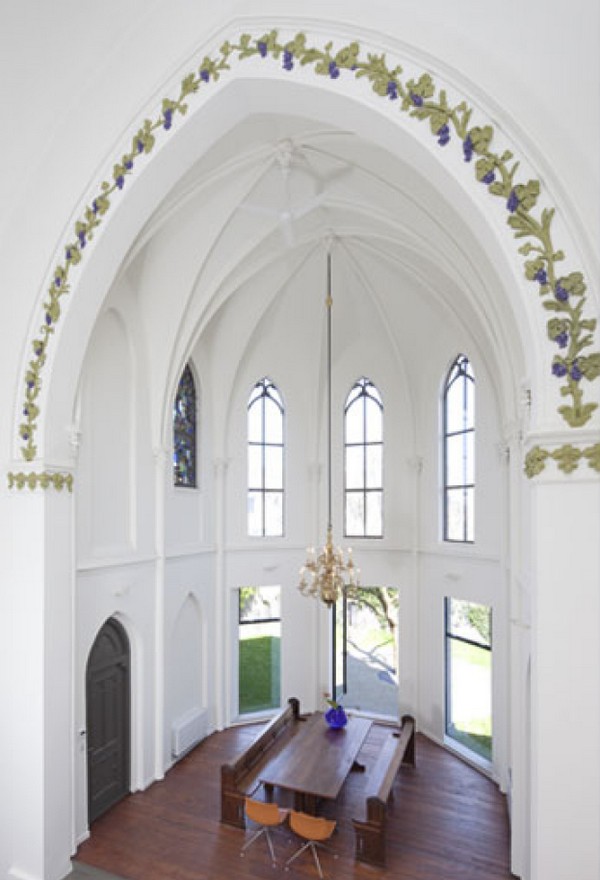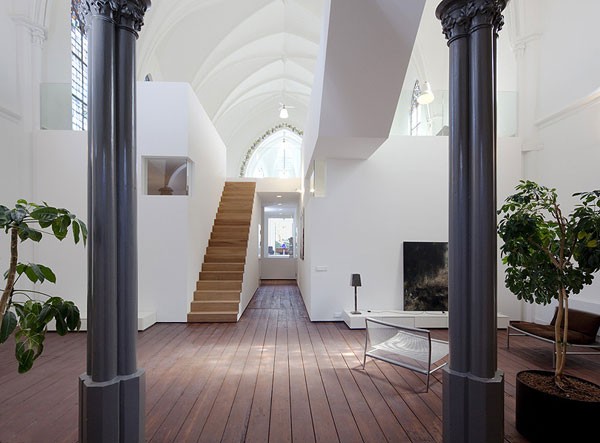 Conclusion
So if you want to sell your church building, there are numerous people and places who might buy it. Yes, some of the suggestions may seem extreme. But maybe what really is extreme is spending millions of dollars for the construction and upkeep of a building that only gets used for a few hours a week.
Furthermore, these "extreme" suggestions are reality for many of our brothers and sisters throughout time and around the world where their government made it illegal for them to own buildings or meet in large groups. If they can effectively function as the church without buildings, why can't we?
Are you still not sure you're ready to sell? That's okay. It's not for everyone. Check back tomorrow as we begin to look at some ways you can redeem your church building.
---