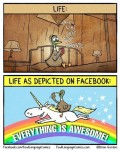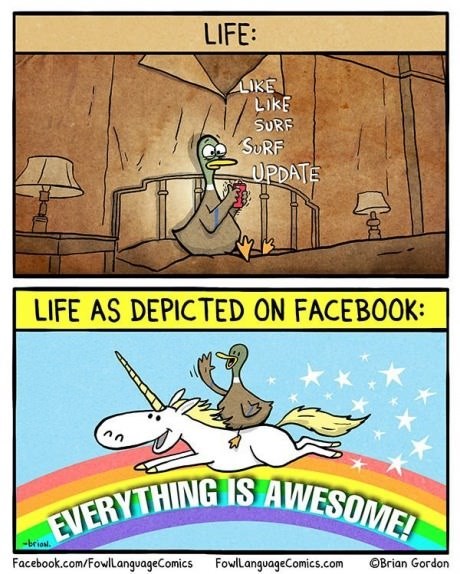 I used to think it was just me. Then my wife got a Facebook account, and she complained of it too. Then I saw the little comic below, and realized that maybe it is a common occurrence.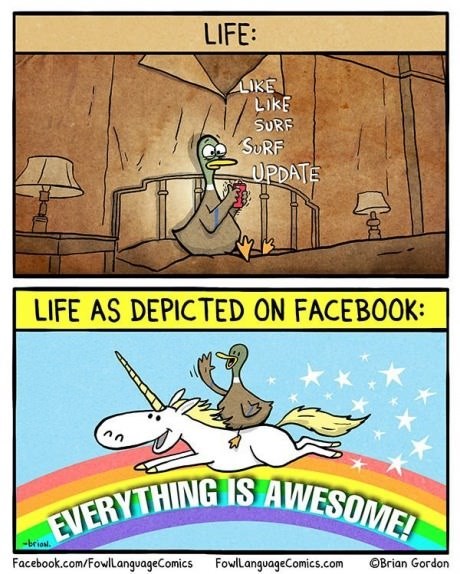 When I get onto Facebook, it seems that everybody else's life is full of vacations, parties, promotions, happy children, perfect marriages, and people who are "happy happy happy all the time."
Since my life isn't like that at all, I stopped getting on Facebook. It was too depressing.
So if you want to "Like" me on Facebook, I promise not to tell you how grand my life is. You will mostly just get updates about my blog. If you haven't already, please "Like" me below!
---
This post is part of the March Synchroblog. It is on the subject of "New Life" and while I thought about writing something serious and theological, I decided to do this more "lighthearted" post. Why? Laughter and humor should central aspects of our new life in Christ. I am generally pretty serious, but am learning to loosen up and laugh more in life.
Here are the other contributors to this month's synchroblog: