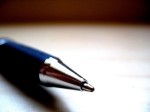 I finished the rough draft of the Introduction to Jonah today.
The introduction is a little over 6000 words, which is longer than some full commentaries on Jonah… I hope I am not overdoing it… The final version of the full-length commentary will probably be about 50,000 words.
But I am really excited about some of the things I am learning from Jonah, and I think you will be as well. It is going to forever change how you read Jonah.
I will be posting all the sections of the Introduction over on the Grace Commentary site over the next two weeks, and then we will move into studying Jonah 1.
And don't forget, everyone who subscribes to my free email newsletter will get a free digital copy of this commentary when it comes out. It is just my way of saying "Thank you for reading!"
---