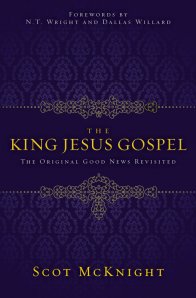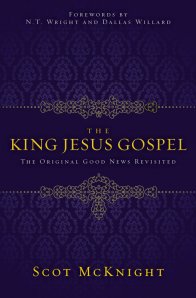 After my failed attempt yesterday to review Scot McKnight's new book, The King Jesus Gospel
, I am taking a second stab at it today.
Scot McKnight is concerned that that most evangelicals have a very narrow and unbiblical understanding of the Gospel. Most of us, he believes, hold to something which he calls "a soterian Gospel" which is the idea that the Gospel message primarily concerns me and my salvation.
The soterian Gospel is found in most pulpits, pamphlets, and presentations of the Gospel, and usually contains several bullet points about God's holiness, our sin, the sacrifice of Jesus on the cross, and how we can get to heaven by believing in Him.
While Scot McKnight doesn't have a problem with this message per se, he contends that this message is not the Gospel.
What is the Gospel?
Instead of a simple message about how to get saved, the Gospel is a story. A very long story. So long, it pretty much takes the entire Bible to tell it. It can be summarized, of course, but not in 4 Spiritual Laws. McKnight's summary takes just over four full pages in his book (pp. 149-152).
The Gospel story contains details about God, creation, the fall of mankind, the selection of Abraham, the people of Israel, and the prophets. The Gospel story finds fulfillment and a new beginning in the birth, life, miracles, teachings, death, and resurrection of Jesus. The Gospel story continues with Jesus creating a new people of God in the church, which continues to accomplish the mission of Jesus in bringing God's Kingdom to earth now, and in eternity to all creation.
McKnight does a masterful job defining and defending this understanding of "Gospel" and includes chapters about the Gospel that Jesus preached, the Gospel that Paul preached, and the Gospel that Peter and the other apostles preach, and how this understanding of "Gospel" shows that they all preached, proclaimed, and lived the same gospel. Their messages were not at odds with each other, but in complete harmony and agreement.
Ultimately, the Gospel is "the Story of Israel as resolved in the Story of Jesus" (p. 79).
I agree with Scot on all of this, which is what led to my my failure to review his book yesterday.
There are, of course, areas where I disagree with McKnight.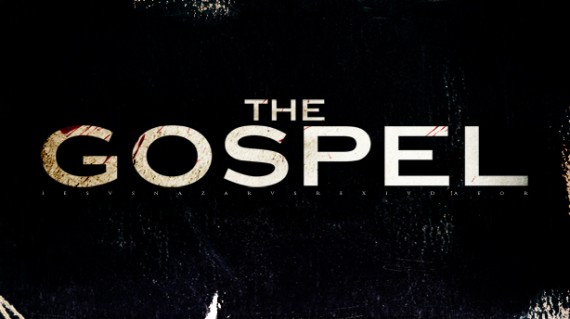 Parting Ways on the King Jesus Gospel
I disagree with McKnight on several minor points. For example, his divisions of 1 Corinthians 15:1-28 (pp. 48) leaves us much of the "story of the Gospel" which Paul included in that passage. McKnight seems to indicate that verses 6-19 are not part of the Gospel story. I think they contain crucial elements of the Gospel.
Second, I do not agree with his stance on creeds as "gospeling events" and therefore, "to deny the creeds was to deny the gospel" (p. 69, cf. 63-73, 156).  This may be true of the earliest creeds, but are not true of most creeds and doctrinal statements after about 500 AD. I will deal with this more in my current blog series on Doctrinal Statements.
Third, I believe the gospel narratives of Matthew, Mark, Luke, and John were much more subversive than McKnight wants to allow (pp. 80, 142-144). Even the word "gospel" itself was an affront to Caesar, when the "gospel genre" of the Roman Empire Caesar Cult is understood.
Fourth (and related to the second point), his understanding of "forgiveness of sins" as only having something to do with our sins is also somewhat deficient (pp. 88, 136). Forgiveness of sins in Israel was closely related to release from captivity and bondage to Rome. It wasn't just about having our bad deeds washed away.
Fifth, McKnight was quite imprecise on the subjects of faith, repentance, and baptism as they related to justification and eternal life (pp. 129-130). I wish these had been more carefully explained.
All of these are minor points. I do have one complaint though, which I believe was a major flaw in the book.
The Gospel and Salvation
Repeatedly throughout the book, McKnight refers to the gift of eternal life as "salvation" or "being saved" (e.g., pp. 34, 40). I know that this is the way the vast majority of Christianity uses the terms, and so I don't fault McKnight too much for this, but I really wish he would do with the word "salvation" what he did with the word "gospel."
Though "the plan of salvation" is talked about a lot in pulpits, pamphlets, and presentations, it is not mentioned anywhere in Scripture, and even the term "salvation" itself rarely refers to justification, or how to receive eternal life.
To borrow and slightly change the quote of N. T. Wright from page 58, I am comfortable with what McKnight means when he speaks of "the plan of salvation" but since the Bible does not speak of it in such terms, I would not use "the plan of salvation" to refer to it. I would use "eternal life."
"Salvation" is a term that means a myriad of things in Scripture, and statistically, less than 1% of them refers to eternal life or justification. Just as habit and tradition have formed our soterian Gospel, so also, habit and tradition have caused us to speak of "salvation" when what we really mean is "eternal life."
This isn't just a small point, for if you think "eternal life" whenever you read the word "salvation" or "saved" you end up with some very bad theology (1 Timothy 2:15 is one example).
I don't think I ever been this critical in a book review before. My apologies to Scot McKnight. Nevertheless, it is one of the best books I have read in a while, and I highly recommend it. So much so, that The King Jesus Gospel
 is going on my Burning Books list. It has some critically important things to say, and when you read it, it sets your mind, heart, and life on fire.
---