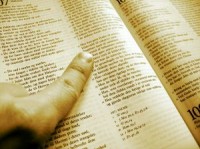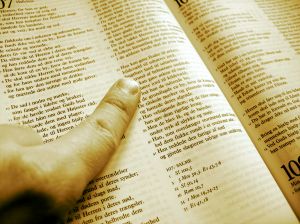 Whether I am listening to someone teach Scripture, or doing it myself, my preferred style is book by book, verse by verse, line by line. I think it helps make the most sense of Scripture, provides the overall context of passages and hard-to-understand texts, and forces teachers to speak about things that they normally might skip over and avoid.
When I was a pastor, I often quoted Isaiah 28:10-13 as proof that God's preferred method of teaching was also line by line, precept upon precept. Also, I once wrote an entire book attempting to prove that this is how Jesus probably taught (No, the book has never been printed anywhere, or even posted on this blog, but you'll get a summary of it in the next post or two).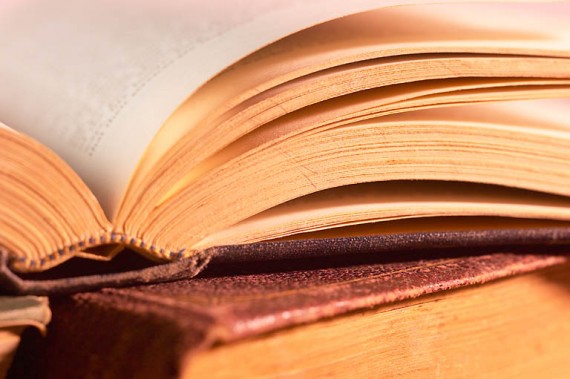 But in the last three years, as I have begun to question and challenge certain elements of how we "do church," I decided to seriously examine Isaiah 28:10-13 for the first time in my life.
I came away shocked with what I read. This verse does not prove that expository book by book teaching is God's preferred method.
How To Translate Isaiah 28:10-13
First, it is important to recognize that there is some disagreement on how to translate verses 10, 13. Traditionally, they have been translated "precept upon precept, precept upon precept, line upon line, line upon line, here a little, there a little" or something similar to this.
This is a decent translation of the words in these verses, but the context hints that something else is going on beyond and behind the mere meaning of the words. You can get a hint of this by reading the Hebrew of these words: "Saw lesaw saw lesaw, qaw leqaw qaw leqaw, ze'ir sham ze'ir sham." Even an English reader who does not understand Hebrew can hear how these words poetically roll off the tongue in a rhythmic and rhyming fashion.
Several scholars believe that due to the surrounding context of these verses, and what is going on in the passage, a better translation of these Hebrew words would be, "Blah blah blah, yada yada yada, same old same old" or some similar form or repetitive gibberish.
Why would some Hebrew scholars desire to translate these lines in such ways? Because of the context.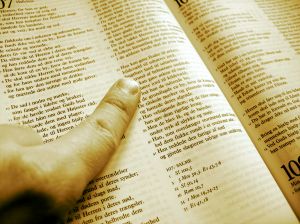 The Context of Isaiah 28:10-13
The verses surrounding Isaiah 28:10-13 are crucial to properly understanding this text. In verses 5-6, God states what He wants to do in and through Israel. He desires to bring glory and beauty to His people. He wants justice to rule and strength to prevail. But there is a problem. According to verses 7-8, the rulers, the leaders, the priests, and the prophets have all become drunkards. They have no vision and their judgment is poor. All they do is wallow in their own vomit and filth.
When Isaiah tries to get them to learn the Law of God and reform their ways, they complain in verses 9-10 that the message of Isaiah is too repetitive and basic. They mock him by saying that he repeats himself and talks gibberish. They ridicule his teaching by summarizing it with the Hebrew words above, which as indicated, could be translated in the context as "Blah blah blah. Yada yada yada. Same old same old." They feel they have nothing to learn from Isaiah, that he repeats himself, and that his teaching is like the repetitive gibberish of babies.
How does God respond to this mocking criticism of Isaiah? In the following verses (28:11-13), God basically says,
So you claim that Isaiah speaks repetitive gibberish? Fine. I will give you gibberish. I will send the Assyrians who will speak to you in another language. I sent you Isaiah so you would have refreshment and rest, but since you refused to listen to him, I will send you a people who will bring only death and destruction. You will really not be able to understand them. Their speech will truly sound like 'Blah blah blah. Yada yada yada.'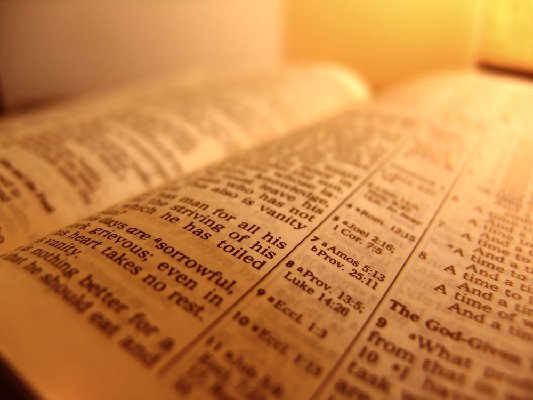 Isaiah 28:10-13 and our Preaching Practice
Do these verses provide a good explanation of how God wants His Scriptures to be taught? Not even close. The statement about "precept upon precept, line upon line" is first of all a mocking statement by drunkards about the teaching of Isaiah, and then becomes a mocking statement by God as He turns their words back upon them. God tells them that if they don't like what Isaiah says, they really won't like what they hear from the Assyrians.
There is almost nothing in this text about how to preach and teach the Word of God. If there is anything here at all, we might be able to glimpse Isaiah's teaching method behind the mocking words of the leaders. It seems that Isaiah taught the same thing over and over and over in very simple words and ideas to the drunken leaders of Israel in hopes that through repetition and simplicity, they might understand his words and repent of their ways.
But beyond that, this passage says nothing about God's approved method for preaching and teaching.
---