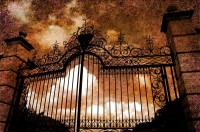 Jesus is the only judge of the souls of other people, but some believe that Jesus gave this authority to the church, or at least to certain leaders within the church.
Matthew 16:19 – The Keys of the Kingdom
The primary verse used to defend this idea is Matthew 16:19, where Jesus said, "I will give you the keys of the kingdom of heaven, and whatever you bind on earth will be bound in heaven, and whatever you loose on earth will be loosed in heaven" (Matt 16:19).
Jesus is speaking to Peter, and so some believe that what Jesus said applied only to Peter. Based on their teaching of Apostolic Succession, the Catholic Church argued that this authority has been passed down to the Pope.
Not everyone agrees with this interpretation, and some believe that though Jesus was speaking to Peter, Peter was viewed as the spokesman and leader of the Apostles, and later one of the leaders of the church, and so while Jesus was speaking to Peter, what Jesus says can be applied to the entire church.
What is the Authority?
Either way, the real issue is what Jesus meant when He said that He was giving the keys of the kingdom to Peter. And here that has been surprising agreement by the majority of Christians throughout church history, whether they are Orthodox, Catholic, or Protestant. The vast majority of people throughout church history believe that Jesus was in fact giving to the church some of His authority to make judgments regarding spiritual issues, whether they are theological matters, or the eternal destiny of other people.
The idea is that if the church makes a decision regarding a theological matter or someone's eternal destiny, then Jesus supports and backs up that decision from heaven.
It's Greek to Me
Most Protestants state the argument somewhat differently, noting that the verbs in Matthew 16:19 are "periphrastic future-perfect passive participles." Nice, huh? What this means is that the verse should be translated this way: "…whatever you may bind on earth shall have already been bound in heaven, and whatever you loose on earth shall have already been loosed in heaven."
In other words, while Jesus was giving a certain amount of authority and power to the church (or Peter), it was not to make decisions which heaven would then be forced to comply with, but was the opposite. Jesus in heaven would make a decision, and somehow—possibly through the Holy Spirit—relays this decision to the church for implementation. In this way, the church announces the decisions made by Jesus, but does not make the decisions themselves.
I am not opposed to this interpretation of the passage, but it is still leaves a lot of wiggle room and subjectivity. How can we know whether or not someone truly heard from the Spirit? What if (as often happens) two or more people claim to have "heard from God" and what they heard contradicts each other? The end result is really is no different from the Catholic view.
What practical difference is there between saying, "We made a decision, and Jesus will back it up" and saying, "We made a decision because we think Jesus told us to make that decision"?
Either way, people are placing themselves in a position of authority and power over others in regard to what others think, what others do, and in some cases, where others will spend eternity.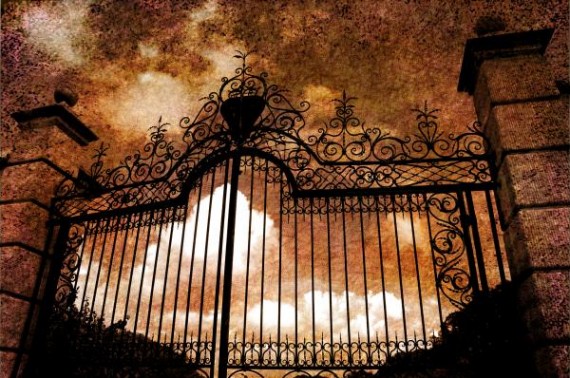 Judging Others
Whichever interpretation of the verse is preferred, both views still make people think that they can judge the beliefs and behaviors of others, and even determine who gets into heaven and who goes to hell. Both of these views give others the idea that the keys of the kingdom help them lock others out of heaven.
So which view do I hold? Neither of them. I will share my view with you in the next post.
---