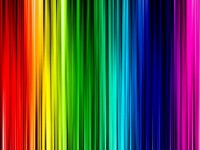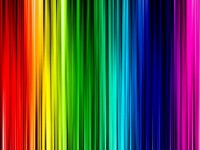 Though Christians claim that all people should have the right to life, we sometimes think the world would be better off if certain people just "left."
Some churches feel this way about the LGBT community, those who are lesbian, gay, bisexual, or transgender.
Loving LGBT People
In many ways, many churches condemn and shun this group of people more than any others, including murderers and rapists. Whatever your convictions are about lesbians, gays, bisexuals, and transgender, shouldn't they be loved and accepted just like anyone else?
Even if you think that their lifestyle is sinful, why would a church choose to condemn and reject LGBT people, while at the same time love and accept people who are guilty of other sins?
This statement by Greg Boyd
should be plastered on the pulpit of every church in America:
Evangelical churches are usually refuge houses for certain kinds of sinners—the loveless, the self-righteous, those apathetic toward the poor and unconcerned with issues of justice and race, the greedy, the gluttons, and so on. People guilty of those sins usually feel little discomfort among us. But evangelical churches are not usually safe places for other kinds of sinners—those whose sins, ironically, tend to be much less frequently mentioned in the Bible than the religiously sanctioned sins.

It is rare indeed that a drunkard, drug addict, or prostitute would think of going to church because he or she just needed to feel loved and accepted. These people may go to bars, fellow addicts, drug dealers, or pimps to find refuge and acceptance, but they would not go to church.
[For a great book on how Christians can love and interact with LGBT people, I recommend Love Is an Orientation.
]
This sort of attitude is nothing short of hypocritical. By classifying some sins as less forgivable than others, or some people as less worthy of our love and acceptance, we have forsaken the Gospel and abandoned the message of life in Jesus Christ, and replaced it with our own unloving, judgmental condemnation of others.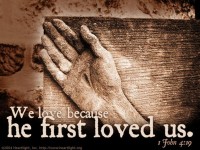 By our words and our actions, we tell others that in we have no place for them in our life. Again, loving others and fellowshipping with them does not mean that we condone a particular way of living. This is true whether we are talking about a child molester or a glutton, a murder or a gossiper. Why is it that we can love and forgive some types of sin, but not others?
When we condemn others, we are essentially condemning them to death, which is something the Gospel does not do.
Loving Others, No Matter What
Will accepting, loving, and forgiving certain types of people make us uncomfortable, and ruin the sense of peace and security we feel in a Sunday morning service? It might. But that's okay, because that is what the Gospel is about.
The Gospel is not about living our life the way we want. There is no right to life written in the Gospel, unless it is the right to eternal life, which is promised to all people, regardless of what they have done. The Gospel of Jesus Christ is about life and forgiveness for all people, no matter what.
Following Jesus, we're called to manifest the beauty of an outrageously impractical life that would sooner be killed than kill.

So, while we can affirm the right to life as a noble political value, as Kingdom people we have to revolt against the temptation to this noble value above the value of self-sacrificial love in order to manifest the beauty of the Jesus-looking Kingdom (The Myth of a Christian Religion, 84-85).
[This post is part of a series called "Give Up Your Rights" which will form a chapter in my forthcoming book, Close Your Church for Good.]
---