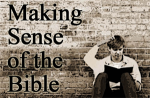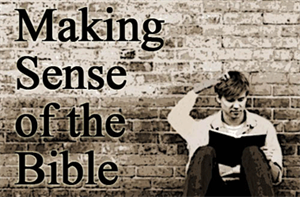 Making Sense of the Bible is the book I wish I had read 20 years ago. It would have saved me so much headache, heartache, and trouble as I have sought to make sense of how to understand what the Bible teaches about God, and how to reconcile the enemy-loving Jesus with the enemy-killing God in the Old Testament.
In Making Sense of the Bible , Adam Hamilton brings sanity back to the Bible wars. With clear explanation and compelling exhortation, he explains the doctrines of canonization, inspiration, and inerrancy in ways that make sense and liberate the Bible from the theological shackles in which we have bound it. In the end, Hamilton shows that the Bible is much more than what we've been led to believe.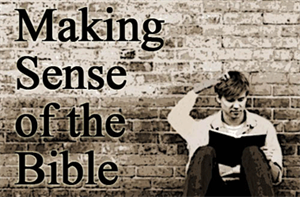 As I finished the book, it gave me a new hope that the Bible is for today, and that God can speak to me through the pages of Scripture. Yet it did this by arguing against the traditional doctrines of inspiration and inerrancy, showing that the way these doctrines are taught today was not the way they were understood in the early church, and is not even what Scripture says about itself. Yet this does not mean the Bible not inspired, or that the Bible is hopelessly full of errors and cannot be trusted. Far from it, Adam Hamilton shows how we can trust the Bible, and how the Holy Spirit breathes life into the Bible so that we can understand it for today.
Best of all, this book closed with several chapters on pertinent theological questions for today, such as how to reconcile the Bible and science, how to understand the violence of God in the Old Testament, and how to make sense of what the Bible teaches about women, homosexuality, and the fate of those who have never heard the gospel.
The pastoral heart of Adam Hamilton really comes out in the book, and if you have ever had concerns about "going down the slippery slope" by giving up the belief in the inspiration or inerrancy of Scripture, this book is an excellent source to see how someone can abandon these and still hold on to their faith. In fact, this book helped me see that giving up the traditional understandings of these doctrines can actually help strengthen one's faith in God and aid one in following Jesus more closely. I highly recommend Making Sense of the Bible .