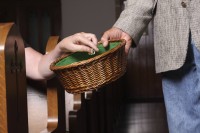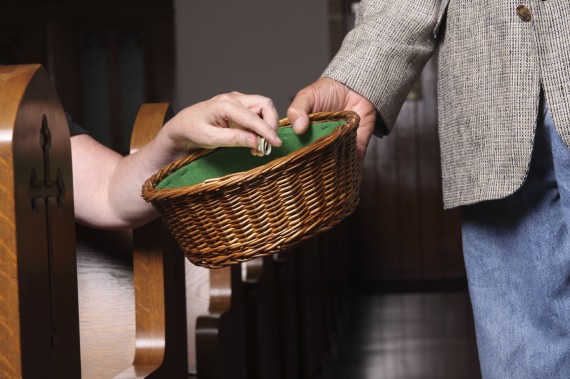 Did you know that practice of tithing, as it is taught today in many churches, is only about 300 years old? It did not exist in the days of Jesus. It was not taught or practiced in the churches planted by Paul. Even where we do read in Scripture about tithing (a few places in the Old Testament, and fewer still in the New), the practice then was not at all what we are encouraged to practice today: giving 10% of your income to the church.
Later this week we will look at some of the Scripture passages used to defend the practice of tithing, but first I want to discuss the history of tithing.
We begin with looking at how things worked for most of the first millennium.
Two Ways of Getting Money
Roughly the first 1000 years of the church operated under the Client-Patron system. Under this system, wealthy patrons would offer to protect, sponsor, and provide for the needs of scholars, philosophers, doctors, in exchange for their full-time service. Patrons also would provide for peasants and farmers in similar ways, but with different sets of requirements.
So if one wanted to be a philosopher, doctor, or religious teacher, you had two choices. You either had to pay your own way by having a job, or you had to find a Patron who would take you on as a client, and pay your way for you.
Examples from Scripture
We see examples of both in Scripture. Jesus was trained as a carpenter, but He did not support His ministry through carpentry. Instead, it appears that He had a small network of patrons who supported His work and ministry. Luke 8:3 indicates that Jesus had several followers who provided for Jesus out of their wealth. In others words, Jesus was their client. They believed in what He was doing, and so they supported Him so He could do it full time.
It appears that others in the New Testament were similarly supported. It is likely that Luke, as a physician and historian, was the client of Theophilus (Luke 1:1-4, Acts 1:1). John encourages some of his readers to support the work of certain men, because in so doing, they would have a share in their work (3 John 7-8).
But this was not the only way of doing ministry. Paul is the best-known example of the other way. He supported himself by making tents. He had a trade which could travel with him, and it appears that whenever he ran out of money, he would go work for a local tentmaker to join in their work, and so receive payment (Acts 18:3).  He did not ask for money, but supported himself by working (Acts 20:33-34; 2 Cor 11:9; 2 Thess 3:8-10).
---