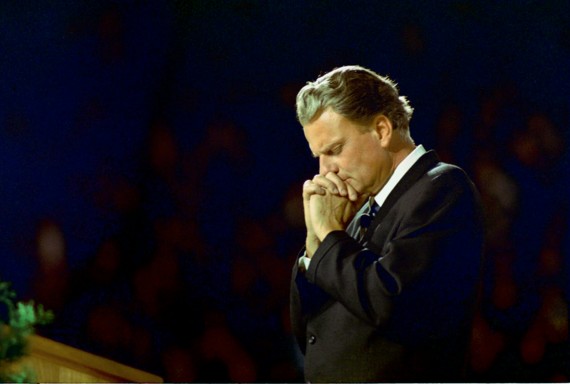 Over the course of 50 years, Billy Graham may have helped 12 million people come to faith in Jesus and begin a life of discipleship to Him. That is a significant number, and I thank God for the work of Billy Graham (and other evangelists like him).
But have you ever stopped to think about the hundreds of millions of dollars that were spent for those 12 million converts? The Billy Graham Evangelistic Association currently spends about $100 million per year. I wonder if there might be a more effective way of spending hundreds of millions of dollars for evangelistic purposes than Evangelistic Crusades? For example, studies say that relationship evangelism is the most effective form of evangelism. What would have happened if hundreds of millions of dollars were spent training and supporting relationship evangelists?
Evangelism Math
The estimates for the number of evangelical Christians in the world range from 300 million to 700 million. Let's just say that the Billy Graham Evangelistic Association had decided to spend their money on relational evangelism training instead of crusades, and that in 50 years of operations, they trained only 1% of the lower estimate of 300 million Christians worldwide, or 3 million Christians. Studies report that people who are trained in relational evangelism see about one friend, coworker, neighbor, or family member become a follower of Jesus every year. But let's err on the side of caution here as well, and say it is only one every four years.
Now, let's take those 3 million Christians who have been trained in relational evangelism, and give them 50 years to develop relationships and help other people become followers of Jesus Christ. At an average rate of one person every four years, these 3 million Christians would see over 37 million people become followers of Jesus.
Even with all of the low estimates, this is three times the number of converts seen by Billy Graham!
It's not about Numbers
I really dislike talking about numbers of converts this way, because evangelism is not about numbers. It's about people. But the crusade evangelists are always talking about the numbers of people who have been reached through their ministries, and when the numbers are really crunched, it becomes clear that much like the street evangelist preaching through a bullhorn, crusade evangelists have chosen a relatively ineffective method of reaching people for Jesus Christ. In a culture infatuated with glamor, lights, shows, and crowds, crusade evangelism makes more headlines than it does disciples.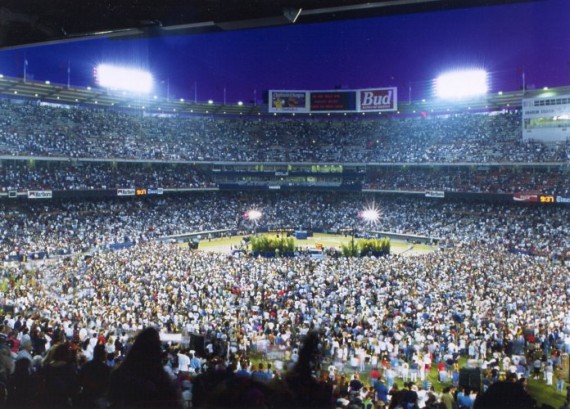 But aside from the numbers, crusade evangelism is damaging in other ways. We will begin to look at these after Christmas.
---