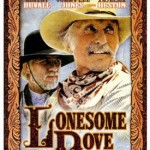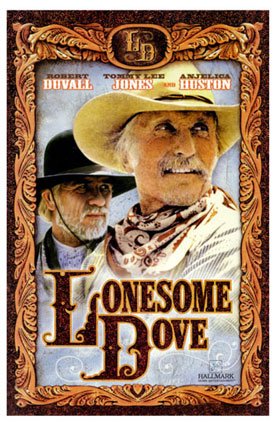 One of my Christmas traditions during the weeks leading up to Christmas is to watch the six hour movie "Lonesome Dove"
with Robert Duvall, Danny Glover, and Tommy Lee Jones. Last night, my wife and I sat down and watched Part 1.
Afterwards, as we were sitting on the couch, a little depressed from all the people who die, the women who get treated like trash, and the overall view in the movie that life is cheap, my wife said, "Of all the traditional Christmas movies, "Miracle on 34th Street,"
"White Christmas,"
or "A Christmas Story"
why do you watch this movie? It's so depressing."
I looked at her and said, "I have no idea. It's just what I've always done."
My Christmas Tradition
Upon further reflection, this tradition began for me around 15 years ago. I think that the local television station showed this movie on television around the Christmas season for two or three years, and then my mother bought me the tapes for my birthday one summer, and after that, it was just something I did during Christmas. Now I watch the movie at Christmas because it helps me "feel" the season.
Church Traditions
I think most of what we do in church is the same way. We do what we do because we've done it for a long time, and it helps us "feel" like a Christian. It's not that what we do is mandated in Scripture, or that it helps us accomplish what Scripture does mandate (e.g., go and make disciples), but we do it because we've always done it.
Tomorrow we'll look at a way to determine if a tradition is something that should be cut or continued.
What strange Christmas traditions do you practice during the holidays?