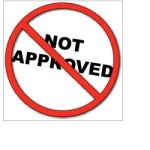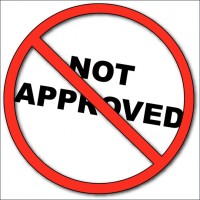 Hanging out with "sinners" is tricky business. On the one hand, we want to be known as "a friend of sinners" as Jesus was. But on the other hand, we want to remain free from sin. The Pharisees in the days of Jesus (and most church-going Christians today) decided that the safest route was just to separate themselves completely. In fact, that's what "Pharisee" means: separate.
And I will admit, it is difficult to be friends with someone when you don't share the same interests or get involved in the same sins. How can you hang out with people who spend their weekends getting drunk and sleeping around while not getting dragged into such activities yourself?
Jesus, the Friend of Sinners
It's a fine line for sure, but one that must be walked. Jesus, somehow, was a master at this. In Luke 5:27-32, he attends the dinner with a bunch of reprobate tax collectors. There was certainly lots of drinking and eating, and possibly some after-dinner activities as well. At the bare minimum, most of those in attendance probably got drunk (Keener, Bible Background Commentary, 203). And yet we know that though Jesus was there, he did not do anything sinful. How do we know this? The Pharisees, when they challenge Jesus and His disciples, the only thing they can complain about is that they have shared a meal with tax collectors and other sinners. They have no other accusation.
We as Christians need to get off our padded pews, and start climbing up onto barstools. We must attend the fairs and festivals where there's loud music and dancing, and where some – dare I say it? – are scantily dressed. And we shouldn't be there to cross our arms and scowl at all the "sinners." We need to laugh, dance, and tell jokes. This is what Jesus did. He was the life of the party.
Not "Church Approved"
If we really following Jesus, we will be following Him to some places that are definitely not "church sponsored" or "church approved." You will not read about them in your bulletin.
And let's be honest. Many of us may actually fall to the temptations that are present in such places. While that is not desirable, which is worse: to occasionally fall into sin ourselves, knowing that such sin is covered by the grace of the cross, OR telling the whole world that although we've been rescued from sin and death and the devil, they can just go to hell because all we care about is our own eternal life?
This isn't a license to sin, but nor is following Jesus a license to sit. And by sitting, many of us are committing the even worse sin of failing to act when we should be helping others. Also, I think that as we follow Jesus into these places, we find the temptations not as bad as we feared. If Jesus leads us there, He also provides the strength to resist.
So where is Jesus most at work: At the gates of hell, or the doors of a church building? I think He is storming the gates of hell. It is always better to enter dark and dangerous places with Jesus, than to sit in safe and secure places without Him.
---