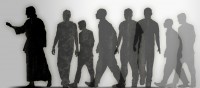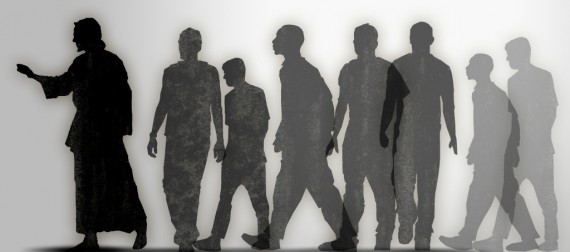 Throughout most of the Scriptures, beginning with God in the Garden of Eden with Adam and Eve, and carrying on through Moses and the Prophets, all the way to Jesus and the apostles, the primary method for teaching was something I call "On the Way Teaching." This teaching was similar to what we think of as "apprenticeship."
The Jesus Model
Jesus was the best model of this. He invited twelve men to be His Apprentices, and as they followed Him around in His ministry, they watched what He did, asked questions about how and why He did it, and tried to accomplish tasks that were assigned by Jesus. While there were probably some times of formal teaching, it seems that most of the instructional times were either on the way to a place where Jesus would minister, or on the way back. He was either preparing His disciples for what they were all about to do, or was debriefing them about what had just happened.
In this way, the teaching was need-centered and issue-focused. On the way to ministry, He told them what they needed to know to love and serve others. On the way back from ministry, He answered their questions about why things hadn't gone as planned, and what could be done in the future to avoid them. In this way, teaching involved both learning and doing.
Preparing and Debriefing
Though nearly every teaching of Jesus follows this pattern, a few examples from the Gospels will show what I mean. At one point in His ministry, Jesus sent out the twelve disciples to put into practice the things they had learned (Luke 9:1-10), after which time, He provides them with further teaching and instruction about discipleship, before sending them out again (Luke 10:1-16). When they return, they report what happened. Around this same time, the disciples try to cast out a demon and are unsuccessful, and so they ask Jesus what happened, and He provides further instruction on casting out demons (Matt 17:14-21).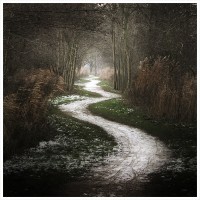 They were not just learning for the sake of learning, but for the purpose of immediately putting into practice what they had learned, or learning more about something they had just done. In this way, teaching was nearly always "on the way." It was done while on the way to do a ministry, or on the way back from a ministry. It prepared the disciples to love, serve, and give, or it answered the questions they had for problems and issues they had faced while loving or serving others. For Jesus, doing what was taught was just as important as hearing it. Learning the Scriptures and what God's plan is for the world, requires both hearing what the Scriptures say, and putting them into practice.
---