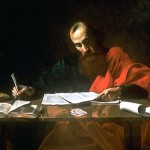 Earlier today I criticized pastors and professors for using big words in their theological writing and teaching. I have previously written about big words in pastoral preaching.
One of the responses I anticipated (but have not yet received) is that big words are okay if they are 'biblical' big words like "justification" or "sanctification."
It is often argued (and I argued this way myself in the past) that if a word is used by a Spirit-inspired author like the Apostle Paul, then rather than "dumb down" the message for our audience, we should educate them about the big words with God saw fit to include in Scripture.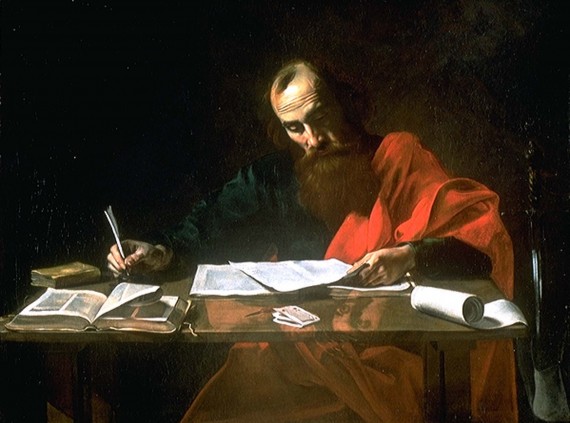 In other words, if Paul wrote "justification" then we should use it too. If people don't understand this word (or other big words of the Bible), then it is the job of the pastor or teacher to educate the people about what it means
I am all for educating people. And I do think that learning the big words of theology can help people better understand God, Scripture, this world, and themselves.
But let's be clear about something: Paul never wrote about justification, sanctification, or any of other "big words of the Bible." He didn't. And neither did any other biblical author.
Before you start quoting verses at me, let me clarify: What Paul wrote about was dikaiōsis and hagiasmos. It is the Bible translators who wrote about justification and sanctification.
And the truth is that dikaiōsis does not have to be translated as justification, nor does hagiasmos have to be translated as sanctification. There are other ways of translating these words (and those in the same word family) which can use modern, every day language that people already understand.
Like what? Rather than justification, dikaiōsis could be translated as acquittal, vindication, declared righteous or right. Rather than sanctification, hagiasmos could be translated as making holy, developing holiness, or becoming more holy. Some of these alternate ways of translating may not be better than "justification" or "sanctification" but they are legitimate and are even found in various translations of the Bible.
So in general, there is no such thing as a big word of the Bible unless we are talking about the Greek or Hebrew that the biblical authors used to write the books, and even then, scholars say that for the most part, the Bible was written in the common language of the day, so even biblical authors were not using big words which their readers would not have understood.
Is it helpful to know the big words of theology? Sure. But just remember, they are not "big words of the Bible" but are instead "big words of the Bible translators."
God does not have a "Big Word of the Day Desk Calendar" which you must master before He is pleased with you. You can have a great relationship with God and play a great role in His Kingdom whether or not you know what "justification" means.
---