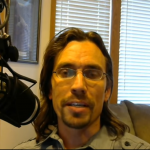 My two recent books have referenced René Girard's Mimetic theory. If you want to learn more about this theory, and why it is so important for understanding life, Scripture, and ourselves, below is a video I recorded about all of this last year.
The video is an hour long, so grab a drink and a bowl of popcorn.
And yes, my video recording and editing ability is almost Hollywood quality. But at least you can see what I look like and where I do all my writing and podcast recording…
I mention some of the information from this video in the following two books:
Also, if you listen to my One Verse Podcast, you might have noticed that some of these themes came up as I worked through Genesis 2-4.
And if you want to read more about this theory, I recommend you start with the following:
Questions? Comments? Let me know!
Downloadable Podcast Resources
Those who are part of my online discipleship group may download the MP3 audio file for this podcast.
You must
join a discipleship group
or
login
to download the MP3 and view the transcript.
Do you like learning about the Bible online?
Do you like learning about Scripture and theology through my podcast? If so, then you will also love my online courses. They all have MP3 audio downloads, PDF transcripts, quizzes, and a comment section for questions and interaction with other students.
If you want to deepen your relationship with God and better understand Scripture, take one (or all) of these courses. They are great for personal study or for a small group Bible study.
You can see the list of available courses here, and if you join the Discipleship group, you can take all the courses at no additional cost. Go here to learn more and join now.