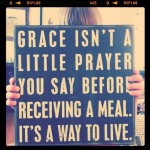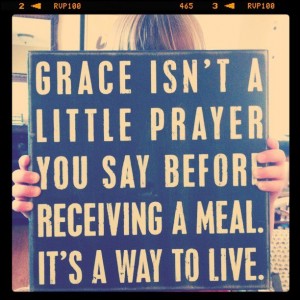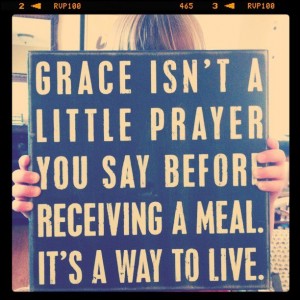 Previously I suggested that we stop talking about grace and start living grace.
I am by no means an expert on how to live a life of grace. Up until a few months ago, the entire focus of my life was to read, write, study, teach, and talk about grace. But despite all this study and reading, I did a very poor job living grace.
Yesterday, I suggested that the more a person talks and writes and proclaims grace, the less they seem to live it. That's just my experience.
(So, with that being said, let me talk and write some more about grace! Ha!)
Here is how I am trying to learn to live a life of grace.
Living Grace
First, I started trying to figure out which sort of people were most often criticized, judged, and condemned by the churches, Christians, radio shows, books, and articles I interact with. These people made my mental "grace list."
Second, I started praying to see these people as Jesus sees them, and to give me opportunities to get to know them. I suspected that it is much easier to judge a person's bad theology or bad behavior if I don't actually know them.
Finally, I began to actively seek out these people to get to know them and befriend them. I set up appointments. I scheduled lunch meetings. I applied for jobs with them so I could work with them and help them. I read their blogs, and interact with them by e-mail (all in a kind, gracious manner!).
Examples of Living Grace
Let me give you some examples of people you could try to develop relationships with: atheists, abortion doctors, homosexuals, pornographers, strippers, prostitutes, drug addicts, alcoholics, people who have different theological views than you do, people with different political views, etc.
There are dozens more.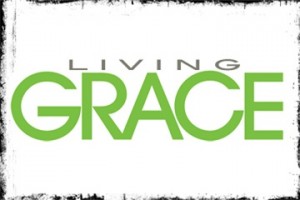 And by the way, if you are going to try to develop friendships with people who are different than you, don't focus on the things that separate you. Your friendship will last about two seconds if you do that. Just try to get to know them as a person.
Focus on the things you have in common. Try to find out everything you can about them, and who they are. Learn about their dreams, desires, and goals in life. Ask if there is any way you can help them or be of service to them.
The only way to truly teach grace is to engage in living grace among other people.
How are you doing this in your own life?