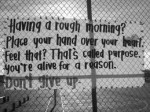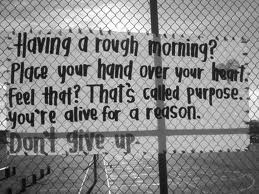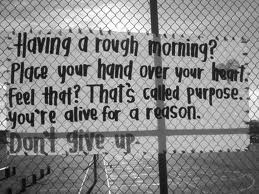 Later in October (if all goes well) I am going to start my life's work.
What is my life's work?
I will be announcing on this blog what that work is, but it is something I have wanted to do since I was about ten years old, and I recently realized that pretty much my entire life has been preparing me to do it. I have fought against it several times, especially during the last decade, but have recently decided that I can fight it no longer.
I believe it is what God gifted me for, and when I am engaged in this work, I feel His pleasure.
Besides, if I wait too much longer, it will be too late. I did some rough calculations last week, and realized that if I maintain a somewhat "manageable" schedule, finishing my life's work will only take 63 years. 
Yeah…The chances are pretty good I will not finish…
Once I start, things might change on this blog somewhat. Here are a few changes that could occur:
I may end up posting less frequently. (But maybe not… we will see how it goes.)
I will continue to send out free ebooks every 3-4 months, but they will be of a different sort than those in the past. (Of course… I still have about 15 ebooks that have already been written and just need to be formatted and published… so these will be similar to what I have written about in the past. – Have you signed up to get free ebooks?)
I might start a podcast. (Or maybe not. I will need to determine if a podcast is a good use of my time.)
As you can see by my parenthetical comments, I have not worked through all the details yet.
So however it goes, and however far I get in accomplishing this task, I want you to know that a lot of the work will get done right here on this blog, and I want you to be involved.
This is a 63-year project that will require your input, feedback, and involvement. Who's up for it? (I know, I know. You don't even know what it is yet. Well, stay tuned. Hopefully in a week or two I can share more.)
---