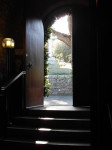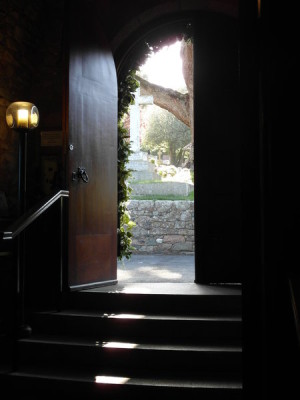 Are you one of the millions of people who have stopped "attending church" so that you can better follow Jesus into the world?
If so, you have probably noticed two things: First, you have rediscovered joy and excitement in your relationship with God and your life with Jesus. Each new day brings an expectation for what God will teach you that day, where Jesus will take you, and how you can show the love of God to people you interact with that day.
The second thing you have probably noticed, however, is that once you stopped attending church to start following Jesus outside the four walls of the church building, many of your church-attending friends and family think that you have abandoned Christ, have rejected the faith, and are falling away from God. Many do not understand how anyone can follow Jesus without attending church on Sunday morning.
This second experience can be quite frustrating. You have never felt closer to God, have never seen God more at work in your life, have never felt more freedom and joy in your interaction with neighbors and coworkers who need to see the love of Jesus, are seeing many answers to prayer, have a renewed interest and insight into Scripture, and are seeing God do amazing things in your life,  and yet…. your church-going friends and family say that you are sinning by not sitting in a pew on Sunday morning to sing some songs and listen to a sermon.
I know that many of the readers of this blog have had this experience, and would love for you to share your stories in the comments below, with a special focus on how you have learned to respond with love, grace, and truth. 
Below is one such response that a reader of this blog recently sent to me after it was sent to a member of her family who is concerned about her spiritual well-being since she has stopped attending church. This letter shows some of the frustration she feels at being judged for no longer attending church, but at the same time, reveals the love and joy that she experiences as a result of following Jesus into the world. I asked if I could share it, and was given permission. Some names and personal details have been removed.
I am sorry that it seems that I get angry at Christians. I want to tell you that I truly do not feel any hatred or anger toward them at all. I understand that going to church is the path they are on and it is a good one for them and that is great. I harbor no ill feelings toward them for their decision to include attending church as part of their life of following Jesus. I know that given the right circumstances going to "church" can be a good thing for many and I am glad those people have it. I would even tell someone that if they feel they need, to go ahead and attend a "church" group.

I want you to know that the anger that you sense I have for Christians is not toward you. I get frustrated when I feel like I must defend my life to my family. Though everyone else in my family attends church, I don't ask you to defend that decision to me, and I am just asking for the same courtesy and respect. Perhaps I am misunderstanding you and it is not a defense that you are asking for. If that is the case I am sorry I got upset. I will try to see that you don't want me to explain my life next time we talk. I think that anyone would get upset as I do if they felt that they were constantly having to defend their life to their loved ones. So if that is not what you are wanting me to do than I apologize for misunderstanding, and I will try to not do that anymore.

But if that is the case than I want to suggest something.

Please don't let your heart ache for me. There have been many years in my life in which aching for me would have been appreciated. The last several years have certainly been hard as I have experienced the loss of friends, marriage struggles, depression, financial trouble, and so on. But I cannot tell you how incredibly blessed I feel right now. In the last year, God has given me three amazing friends, and my children have new friends as well.  We have activities that are encouraging growth and skills, many of which help us grow mentally, emotionally, and spiritually.  We have a house over our head. We planted a garden and grew many things successfully. I get to stay home and school our children and they are doing well. We are all healthy. We are going camping again after a long time without it.  Although I must fight monthly for my marriage, it seems to be getting better (all marriages need fighting for).  We have a security that I have never had ever in my marriage. ALL THESE BLESSINGS ARE FROM GOD!!!!!!!!!!!!!! He is so a part of our lives i can't imagine life without Him, it just wouldn't exist. We prayed for all these things and in one way or another He has blessed us. It may not always look like we wanted it to look but if we try to find Him in our day it is not hard work, He is most certainly there. Sometimes He even gives us the grace to find him in the trials and hurts even while we are in them.

There certainly were plenty of times for your heart to ache for me, but honestly those were the times that I was attending church. The times I was lonely and ridiculed, with no friends at all. The times I was hurt because my husband was doing things that hurt me deeply and separated me from him. The times I was suffering depression with no one around to tell me it was OK or to help me. I could go on and on…

But now, I am more joyful than I have ever been, freer than I ever thought possible, looking for more ways to show Christ to the world than ever before. I am so thankful, I can't get through a day without rejoicing. God has done that. God has given that to me. I know it won't last forever.I know trials will come again and I hope that I can reflect on this time of joy to get through them, knowing He is there just as He is now.

I know also that this path is not for everyone. I know that. But this is the path for us. This way of living has set us free to be who God wants us to be, instead of some predetermined person with predetermined gifts to offer not because we want to but because it is expected of us. I feel more free to praise God now than ever before, because when I do, people don't think I am just trying to get them to "come to church."  I finally am free to live my life the way I feel God intended ME to. Not everyone will be called to this way of following Jesus. Just as not everyone will be called to be single, or any other [fill in the blank] way of living. I have found my purpose for the life God has given me, and after struggling to find it for 37 years, I am glad to have it, and I guess I get a bit passionate about defending it. I know I don't fit in the nice neat Christian box, but then, I never fit in any box nice and neatly, did I?

I would love it if you could just embrace the fact that after many years of "wandering" I feel like I have found myself and my role in God's tapestry. Many of the things God has led me to in the last year have helped me discover who I am supposed to be. Some of these new friends, though they also do not "attend church" have helped changed my dream. I no longer feel called overseas to work in orphanages after my children grow up. I now feel called in a real big way to help the girls in America that have been sexually abused. I want to start a horse ranch for them where they can work, feel safe, learn, grow, and heal. For the first time in my life, I have a dream that I feel is attainable. I feel like I have a dream that matches me like a glove. I am so content and joyful and thankful right now that I honestly ache that you cannot see it.

I am glad that you care so much for me, I really do. But please set your heart at rest knowing that finally I feel like I have found what God has wanted to show me for years. All those times I didn't fit in the boxes I was in, whether it be school, girl, church, sorority, athlete, etc. God was trying to tell me, "Hey, it's OK. I never intended you to be those things." I love the fact that I am finally OK with not fitting in. I am more than OK; I am thankful for it. That is God's doing and I will praise Him for it, and try to follow Him into the next chapter of my life.

I love you so much, and I hope this helps you to understand that I am not angry. I am passionate about what God is doing in my life and it hurts when my loved ones don't understand it. Please be happy for me.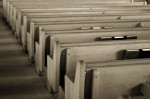 If you are one of the millions of people who are no longer attending church but who nevertheless have a vibrant and growing relationship with Jesus and have seen your relationships with other people grow in amazing ways, please share your experience below.
If you would like, also share some tips and suggestions for how to respond to church-going friends and family who think that you have fallen away from the faith because you are no longer "attending church."