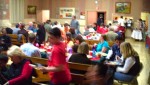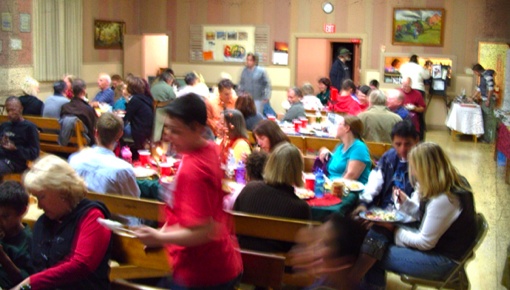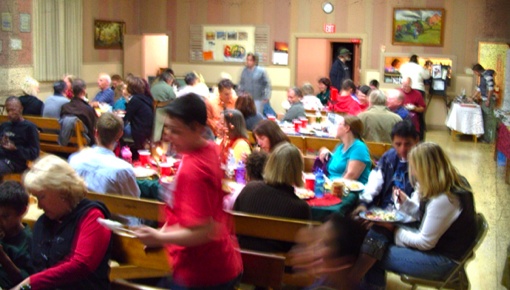 I got to hang out at a The Refuge last week in Denver, CO. It consists of people who gather together to live life, and help each other through the messiness and pain of life.
The night I was there, some people from The Refuge met at the house of Jose and Kathy Escobar. After eating a meal, we sat around the living room and talked. The topic for the night was that most of us try to improve ourselves by climbing the moral ladder, but to really experience community with God and each other, we need to climb down the ladder back into the failures and stinkiness of life. The mess of life is where God meets us, where we meet ourselves, and where life really begins.
Kathy recently wrote a book about this, which explains what it means to follow Jesus on the downward path into pain, doubt, and darkness. Her book is titled, Down we Go, and I recommend you read it.
One of the amazing things for me about the group is not just the fact that people were there from a variety of backgrounds and beliefs, but that some of the people had moved from other parts of the country just to participate in a community like this.
People are starving for community, and it is not often found in the traditional church setting. There are most likely people who hunger and thirst for relationships right in your own neighborhood. This is one of the reasons it is so important to get to know our neighbors (as Sam Riviera has been pointing out — and who previously wrote about The Refuge).
We are trying to do this sort of thing in the neighborhood we recently moved into, and hopefully, as we get to know our neighbors, we can build relationships with them that will allow us to help them (and be helped) through the messiness and stinkiness of life.