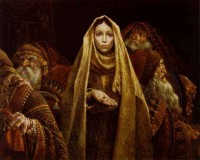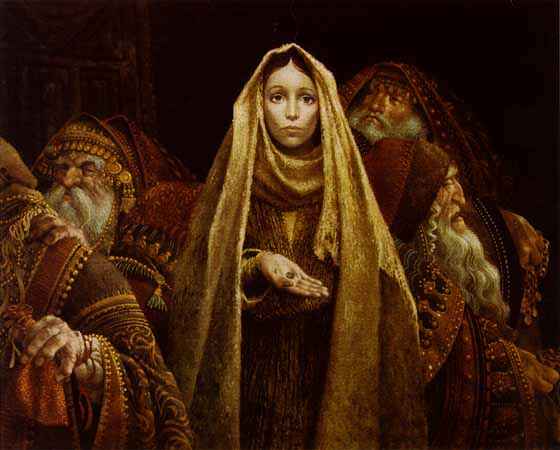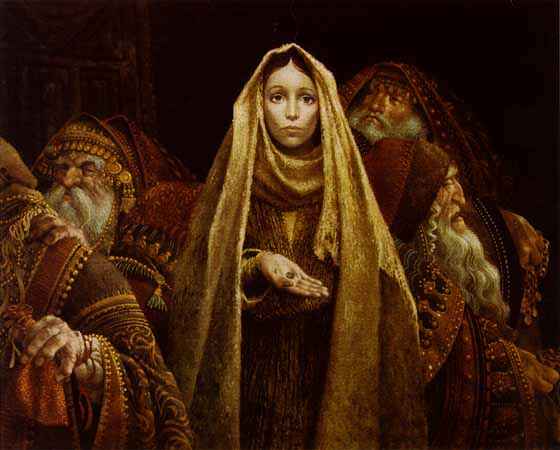 By far the most famous passage in the Gospels about tithing is the account of the widow's mites.
The account is found in Mark 12:41-44 and Luke 21:1-4. Jesus and His disciples are in the temple, observing people bring their tithes and offerings. They observed the rich giving large amounts of money, and then saw a poor widow giving two mites.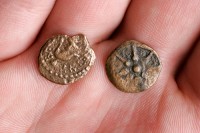 Mites were very small copper coins, which today, would be equivalent to a few pennies. She did not give much at all. And yet, Jesus says that she gave more than all the rich, for they gave out of their wealth, but out of her poverty, she gave her last few coins.
This is a popular passage in sermons and teachings on tithing, and is often taught with two main points. First, we are told that this passage teaches that Jesus is not so concerned with the amount a person gives, but with the percentage. It is likely that the rich people in the temple were tithing a full 10% of their income, and as a result, were giving huge sums of money to the temple. However, they still owned 90% of their wealth. The poor widow, on the other hand, though she only gave two mites, gave 100% of what she had, and left with nothing. So, we are told that the amount we give to God is not as important as the percentage.
The second point often made from this Scripture is that God even wants the poor to tithe, and to tithe generously. The widow, though she had almost nothing, gave what she had, and Jesus praised her for it. We are then told that even if we are debt, even if we are poor, even if we cannot afford to pay our bills, even if we have lost our jobs and our homes, we still need to make sure we tithe to God before anything else.
Does Tithing Return 10,000 Percent?
Sermons that make this second point about poor people tithing often transition over to Matthew 19:29 (or Mark 10:29-30) where Jesus promises that those who give up relationships, possessions, homes, and land for His sake, will receive one-hundred times as much in this life and in the life to come. The message is that if you are poor or having trouble paying your bills, make sure you give the first portion of your income to God, because that will open the storehouses of heaven, and you will receive a hundred times more than what you give–a 10,000% profit! This poor woman who gave all she had received the commendation and blessing of Jesus.
But is this really what the passage is teaching? Is it teaching that God cares more about the percentage we given than the actual amount, and that even poor people should give out of their poverty?
No. The passage is teaching nothing of the sort. Jesus is not condemning the rich people for being wealthy, or for giving out of their wealth, nor is he praising the poor widow for giving her last two mites. To the contrary, the context seems to indicate that Jesus is saddened by the entire scene.
We will look at this context tomorrow.
---