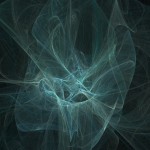 1. Don't forget to enter the drawing for a free copy of NT Wright's, The Challenge of Jesus (with DVD)

Just post a response comment over on the review post, and you'll be entered. The drawing is this Friday.
2. A few weeks ago, I agreed to review a copy of Washed and Waiting: Reflections on Christian Faithfulness and Homosexuality
by Wesley Hill. I jumped the gun a bit a posted my review two weeks too early. The review is posted here, if you want to read it. Here are the others who took part in the review:
If you are curious about the book, you can Read a sample PDF, or interact with the author on Wesley's Tumblr or Twitter @WesleyHill.
3. On the subject of being gay and Christian, I was amused by a post today over at "Jesus or Squirrel." It's funny how we pick and choose which passages of Scripture we follow and which ones we ignore.  Click on over there and see what I mean.
4. I just noticed….this is my 500th post!!! Yay! I feel like I should celebrate somehow.
5. Oh, and Happy Birthday, George Washington. OK, so I lied in the post title. This post does have something to do with Washington's birthday.