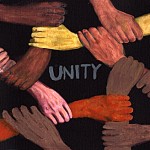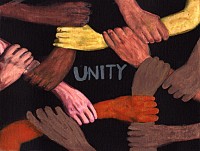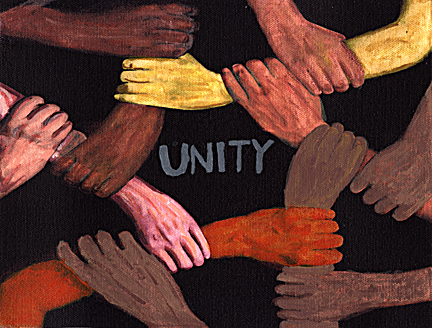 If you like the idea of the Rally to Restore Unity, please consider writing for a book I am editing: Finding Church. The book is about the stories people have had in relation to church, and finding love, unity, and redemption through and despite the pain that church sometimes causes.
I have been participating in the Rally to Restore Unity, hosted by Rachel Held Evans. There have been so many fantastic posts (and signs), I wanted to repost links to some of them here, with a brief explanation of why I chose these as top ten posts. (If you're curious, my post was here.)
Note: These posts are not in any particular order.
Greg Boyd – The Heresy of Failing to Love. Because Boyd always makes me think. Always.
Alan Knox – I know you're a heretic, but what am I? – Because he is a blogging friend, and because he makes a great point from biblical backgrounds about the word "heretic."
Hannah Frann – Jesus Had Long Hairs. Because I have long hairs too.
Jamie, the Very Worst Missionary – Ask Yourself. Because she is just plain hilarious.
Alise Write – There are a few people that I look for. Because she shows that unity is not about agreeing.
Mike – Forget World Peace: Visualize Using your Turn Signal. Because he's right — we can make a difference in our world by looking right around us.
Kristin – Wait–Who is Calvin? and other potty breaks on the road to unity. Because it's interesting that she equated John Calvin with a potty break.
Ed Cyzewski – A Letter to Myself. Because everyone should write a letter to their future self. I think our future selves would be shocked to hear from our past self.
Amanda Bee – What I learned from The Office. Because I like The Office also.
Frank Viola – Rethinking Christian Unity. Because he reminds us that even "Jesus Only" can become "Us only."
Thanks for the posts everyone!
Also, as part of the Rally to Restore Unity, consider making a donation to help give clean water to people who don't have it.
---