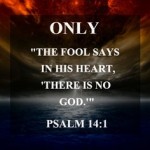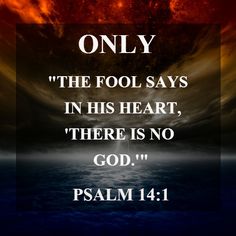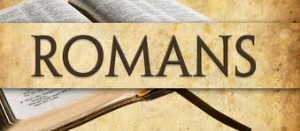 Yesterday we look at the context of Romans 3 to see that Paul is not teaching Total Depravity or total inability in Romans 3:9-20. Today we want to take a closer look at Romans 3:10-12 to see what Paul is really teaching in these verses. We argued briefly that Romans 3 is part of an "epistolary diatribe" against an imaginary objector.
Of course, even if one does not accept the idea that Romans is an "epistolary diatribe," the point of Romans 3:9-20 is still the same.
In either case, Paul is saying that Jewish people have traditionally thought that as God's elect, they existed in a privileged position before God. In a sense, Jewish people believed God needed them to carry out His plan and purposes for the world, and so even if they sinned and fell away from Him, He would eventually rescue and redeem them so that His promises to them could be fulfilled. One of Paul's points in Romans 1–3 and 9–11 is that this is not necessarily so.
Paul Quotes from the Hebrew Bible to Prove His Point
Paul's collection of quotations from the Hebrew Scriptures in Romans 3:10-18 is intended to show his readers that despite being the chosen people of God and having the Law and the Prophets, the Jewish people are just as guilty as the Gentiles.
Paul's point in Romans 3:9-20 is that if the Jewish people did have a privileged position by virtue of having the "oracles of God" (Romans 3:2), then these oracles of God condemn them all as sinners, which puts them right back on equal footing with the Gentiles. Paul defends this point by quoting numerous texts from the Hebrew Scriptures which condemns them all as sinners.
Of course, Paul is not at all denying that Gentiles are sinners. To the contrary, he states in Romans 3:9 that "all" Jews and Greeks are under the power of sin. But Paul is not intending to make a statement about the universal Total Depravity of mankind. Instead, his point is that when it comes to being in right standing before God, Jews are on the same footing as Gentiles. Whatever Jews want to say of Gentiles is also true of Jews. To prove his point, Paul quotes numerous texts from the Hebrew Scriptures (Rom 3:10-18). Laurence Vance is absolutely right when he says this about Paul's point in Romans 3:
Paul, in establishing the universal guilt of both Jews and Gentiles (Romans 3:1, 9), quotes from the Old Testament to give weight to his arguments, not to charge each individual of the human race in particular with every indictment, nor to teach the inability of the unregenerate man to believe on Jesus Christ. There is a difference between establishing the universal depravity of man and charging individual men with sins (Vance, Other Side of Calvinism, 229).
Paul Quotes from Psalm 14 (cf. Psalm 53)
It is important to note that Romans 3:10-12 are quotations from Psalm 14:1-3 (cf. also 53:1-3). Many modern people like to say that Psalm 14 and 53 are condemning atheists when the Psalmist says, "The fool has said in his heart, 'There is no God.'"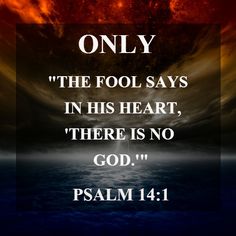 But in the Psalmist's day, there was no such thing as atheism. Everybody believed in a God or gods. There were, however, many people who chose to live "godless" lives, that is, to live for themselves and not serve God. They believed that God existed, but they chose to not obey Him or follow His commands. It is this sort of person that the Psalmist has in mind in Psalm 14:1 (cf. 53:1).
Therefore, the rest of the statements in Psalm 14 describe this sort of person. Psalm 14 then, is not a chapter describing the Total Depravity of all people everywhere throughout time, but rather, the specific behavior of the people who choose to live with no regard for God in their lives.
Some argue from Psalm 14:7 that this Psalm was written during Israel's captivity, and so those who live without regard for God are the foreign captors who worship their own god but do not accept or believe in the God of Israel.
However, if this were the case, Paul would not be able to quote from Psalm 14 as a way to show that the Jews were just as guilty as the Gentiles. It seems better to understand Psalm 14 as a Psalm which calls to account those Jewish people who turned away from worshipping the God of Israel after being taken into captivity. Maybe they started worshipping foreign gods, or maybe they just decided to live without any god whatsoever.
Either way, note what the Psalmist says about these people. He does not say that they were born this way, or that they have always been this way. No, the Psalmist specifically says that they have become this way. He writes that they have "turned aside … become corrupt" (Psalm 14:3). These Jewish people have chosen to abandon the worship of the God of Israel, and have turned aside into corruption and sin.
Poetic Hyperbole in Psalm 14
Furthermore, when the entirety of Psalm 14 is read, it becomes obvious that the Psalmist is using poetic hyperbole to describe the sin into which God's people have fallen. Just like most poets, those who wrote the Psalms often used exaggerated imagery to make their point. This is true of the author of Psalm 14 as well.
For example, Psalm 14:4 says that the workers of iniquity "eat up my people as they eat bread." They are not literally eating God's people; they are not cannibals. No, this is an exaggerated and poetic way of saying that these people who live without regard for God are misusing, abusing, and destroying God's people. So also with the rest of the Psalm.
The Psalmist is not saying that these people can never do any good whatsoever at all. No, he is using poetic hyperbole to point out the error of their ways. It is likely that Paul understands this, and has the same point in mind. His quotation from Psalm 14 is not a statement about the total depravity of mankind, but a statement about how Jews too have fallen into sin, just like the Gentiles.
Ultimately, as Paul states, "all have sinned and fallen short of the glory of God" (Romans 3:23). While Romans 3 does not teach Total Depravity, it does teach universal sinfulness.
People Can (and do) Seek God
Romans 3:11, often thought to be a statement about the total inability of mankind, is also balanced by the fact that it comes from the exaggerated statements of Psalm 14, and is further balanced by the numerous statements in the Bible which says that humans can and do seek God (1 Chr 16:11; 2 Chr 11:16; Lam 3:25; Isa 55:6-7; Jer 29:13; Amos 5:4).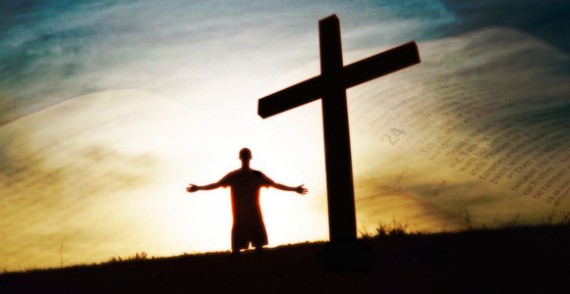 Furthermore, it is critical to remember that one does not gain eternal life by seeking God, but by believing in Jesus Christ (John 3:16; 5:24; 6:47), which all people can do, for along with humanity's ability to seek God, Jesus seeks after people (Matthew 18:11; Luke 19:10), and in doing so, calls on all to believe in Him for eternal life. Many do not seek God, not because they cannot, but because they are proud and refuse to seek him (Psalm 10:4).
So by way of summary, Romans 3:9-20 does not teach Total Depravity or total inability.
While the chapter can be used to teach the universal sinfulness of humanity, the real point of this section of Paul's letter is to show that the Jewish people are on equal footing before God with the Gentiles.
There is no privileged position before God, not special status as God's chosen people. Jewish people are sinful just like Gentile people. Both are equally in need of God's righteous deliverance, which He offers freely to all through Jesus Christ.
If you want to read more about Calvinism, check out other posts in this blog series:
Words of Calvinism and the Word of God
.