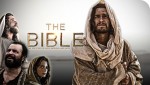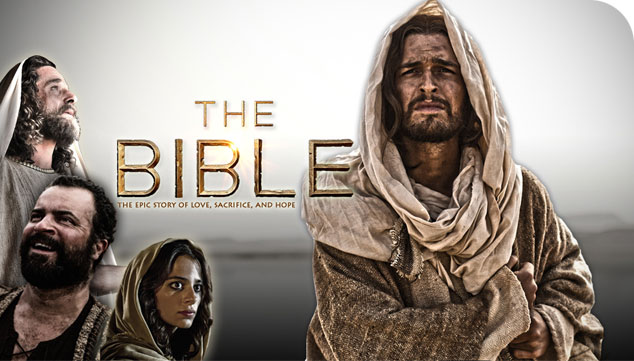 My wife and I decided that as part of our Easter celebration this year, we would begin watching the History Channel TV miniseries "The Bible" with our three daughters.
I am sure people have reviewed this miniseries to death on other blogs, so I will not say much about it.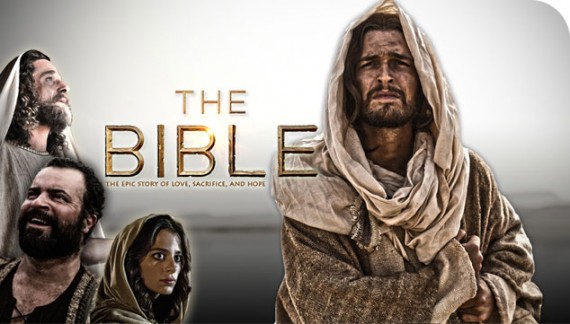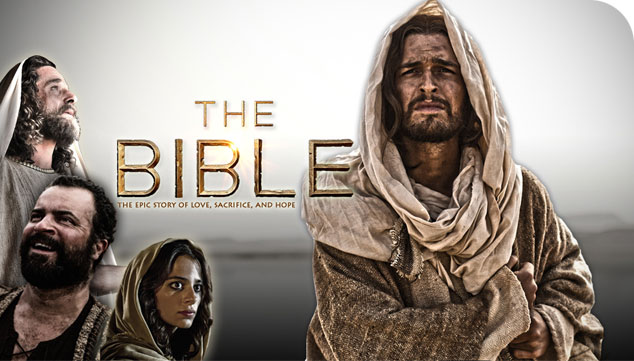 The only thing I want to bring up is something that should not have surprised me at all … namely, the violence. I must confess that although I am currently up to my eyeballs in studying and thinking about all the violent passages in Scripture, it is quite another thing to see some of them on the screen, especially when, right in the midst of the violence, many of the people committing the violence scream something like "In the name of God!" or "For the glory of the Lord!"
And yes, I think the violence is gratuitous in this miniseries. There were numerous times where fight scenes were completely unnecessary, and other times where the fight scenes seems to drag on and on, but then, they delete entire portions out of the Bible (such as all of Jacob's story, the 40 years of wilderness wanderings, etc.) Couldn't they have cut out the fight scenes and included a scene or two from these other crucial events?
I am not trying to sweep the violence of Scripture under the rug and ignore it, but when God's angels start pulling out their swords to hack people to pieces (as in the scene with Sodom and Gomorrah), it's a little too much.
Anyway, as I was sitting there watching all the bloodshed while my wife tried to cover the eyes and ears of our three daughters at the especially gruesome parts (like when Samson slaughters Philistines), my youngest daughter blurted out, "Daddy, where is Jesus?"
Yes.
That is the question, isn't it?
Where is Jesus?
I don't know about you, but I find it impossible to take the Jesus I read about in the Gospels, and put Him back into almost any violence scene in the Old Testament.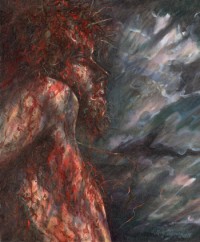 The Jesus I read about in the Gospels has compassion on the multitudes when they are hungry. Would this same Jesus give praise to God if He were on the boat with Noah while mothers and babies screamed on the outside as they were dragged to a drowning death?
The Jesus I read about in the Gospels says "Love your enemies and pray for those who persecute you," not "Because you have not let my people go, I will go through all of Egypt and strike down every firstborn son."
Ultimately, then, it comes back around this question: Does Jesus fully reveal God to us or not?
If He does, then how do you make sense of the bloody and violent texts of the Old Testament, and the complete lack of such violence from Jesus in the Gospels?
This is why I am trying to forge an explanation with my "When God Pled Guilty" series. Frankly, I am quite excited about some recent developments in this series, but I know for a fact that when I am done, my proposal will not be fully satisfactory (even to me).
So how do you read the Old Testament violent texts? When you read them, ask yourself the same question my daughter did: "Where is Jesus?"