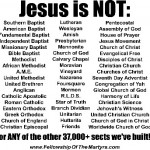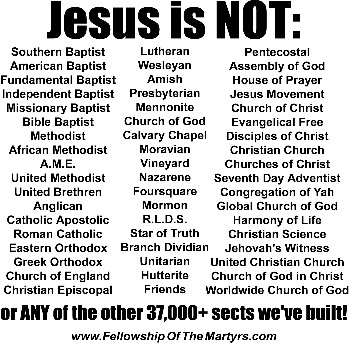 I have a friend who sees everything wrong with the world, and then looks at the average Christian, and as a result wants nothing to do with Christianity.
He says that it appears Christians would rather spend their time arguing and debating theology than helping the poor and homeless, and would rather drive Hummers and build huge church buildings than drill wells in Africa or feed orphans.
He doesn't think that Jesus would be a "Christian" if Jesus were walking the earth today.
The other day, he showed me a YouTube video where a secular rock artist posted his video about this very thing.
The artist was very angry. The video and song lyrics show Christians going to church and pastors preaching sermons, all the while ignoring the hungry and needy that are all around them. The basic message of the song is "Christians need to stop praying and preaching and building huge cathedrals for themselves, and start doing something that actually helps!"
After I watched the video, my friend turned to me and said, "I think there is a special place in hell for Christians."
Whether you realize it or not, this is the prevalent attitude toward Christianity among those who are ages 18-35. If you don't believe this is true, you probably don't know many non-Christians who are 18-35 years old.
How have we as Christians come to this, and what (if anything) can we do about it?
Here are two books I recently read which may be of some help in this area: