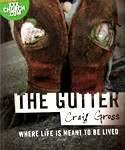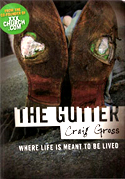 I recently read The Gutter: Where Life is Meant to be Lived.
The basic message is that if you want to follow Jesus into the world, you better head for the gutter. This is so true. Jesus was, after all, a friend of sinners.
I was so impressed by this book, I got online to find out more about the author, Craig Gross.
I found that he is one of the co-founders of XXX Church, a ministry reaching out to those caught up in the sex industry. Whether you are a person addicted to pornography, a woman caught in prostitution, or anything in between, they want to help. Also, if you want to help keep yourself accountable when surfing the Internet, I recommend their free X3 Watch software.
If you like Craig's book, you should also get Starving Jesus: Off the Pew, Into the World.