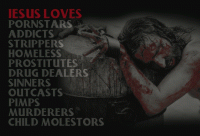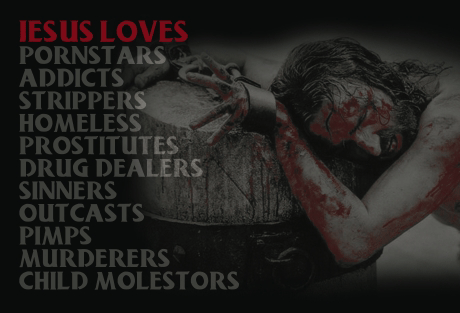 A critic paid me quite a compliment today when he accused me of befriending and conversing with atheists and people who use the "F-word."
If only he knew the truth…
…but I've got nothing to hide, so it's time for a full confession.
Guilty as Charged!
Wendy says that if I ever meet some prostitutes or strippers, I can invite them over for dinner. I have not met any yet (since I'm not going to the places they tend to hang out).
I gave a $50 Burger King card to a drunk on the street a month ago. If I had the time, I would have gone and eaten with him. I keep looking for him at his corner but haven't seen him yet.
A while back we let an alleged murderer stay in our house for six weeks while he was on house-arrest. All of his friends and family members abandoned him when it looked like he was guilty, so we took him in. It was one of the best six weeks of my life.
One of our best friends is a swinging, pot-smoking atheist. He is one of the kindest and most generous people we know.
So not only am I trying to make friends with atheists, agnostics, and people who use rough language, I am also trying to befriend prostitutes, strippers, drunks, and murderers.
Why? Because in my experience, Jesus is more likely to be found among people we consider "sinners" than among people we consider "saints."
Closer to Jesus
When I hang out with so-called "sinners," I've never felt closer to Jesus.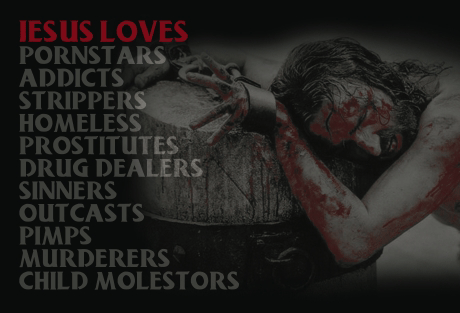 If Jesus were walking the earth today, He would befriend and converse with these people too. Of course, the Pharisees and religious hypocrites would get upset at Him today, just as they did 2000 years ago: "Gasp! Jesus is eating with tax collectors and sinners! Doesn't he know what they've done?" (Read Matt 9:11; 11:19; Mark 2:15-16).
Yes, He does know. That's why He eats with them.
That's why I eat with them too…. Not because I'm "holy like Jesus," but because I'm one of those "sinners." I hope that if Jesus were walking around today, He would come up to me and say, "Hey! I'm having a BBQ over at my place for sinners. Want to come?"
Definitely! Will there be beer?