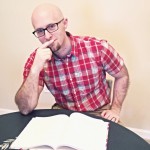 This is a guest post by Michael Thompson. Michael currently works at Denso Manufacturing TN as Expatriate Support. He is married to his wife Rachel, and they have two children (two and four-year-old). Michael also plays keyboard for Hope Church in Knoxville TN.
Feel free to connect with Michael on Facebook.
If you would like to write a Guest Post, begin by reading the Guest Blogger Guidelines.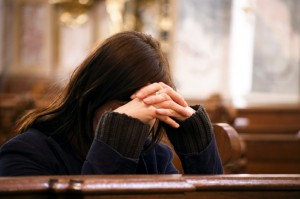 When my wife started attending college her father served as an elder in their church. Even though she was very involved with her youth group and loved her church, she didn't feel comfortable talking about sexual struggles with anyone at church or her family. These subjects were considered inappropriate for discussion.
At some point Rachel started dating the wrong person. To make a long story short, they had sex and she got pregnant.
Her family was prominent at church so her father's reputation was at stake. Since she didn't know how anyone would take it, she told no one. The only person who knew was her boyfriend, so he became the only influence over her. Should she have the baby, give it up for adoption, or have an abortion? She had never faced a decision of this magnitude and she was doing it alone and terrified.
If she had the baby her dad would be disgraced and be forced to step down as an elder. In her panic, she felt certain that her church would be ashamed of her and her father would reject her, whether it was true or not. When you're faced with a big decision and you're alone you become very susceptible to suggestion, and her boyfriend was telling her an abortion would fix everything.
She waited outside the abortion clinic, in tears, still not sure if she wanted to go inside. Her boyfriend pressed further and Rachel went inside, alone, while he waited outside in the car. When Rachel got inside she saw other girls also in tears. All the other girls had a mother, father, or friend to hold their hand. Rachel sat alone in tears, waiting for a doctor to kill the baby growing inside of her so her friends, family, and church would not learn of this and reject her.
There was another teenage girl at her church who also got pregnant before all this happened. Rachel saw how people talked about her when she wasn't there and how people started treating her differently when she started to show. Rachel didn't want that shame for herself or her father. That thought, mixed with her boyfriend's venom, convinced her to have the abortion.
Rachel always said: "If I wasn't a Christian I never would have had an abortion."
It's a tragedy that any girl should feel this way, and that a child was not given the chance to live because of it.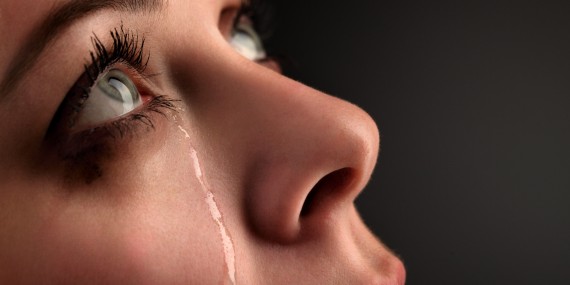 Rachel and I want all Christians to treat pregnant girls with nothing but the love of Christ.
The truth of Scripture that sex is reserved for marriage should be upheld, but if the only time this comes up in church is in the form of shaming the girl who made the mistake, we could be paving the way for the next Rachel to have an abortion.
It is time to bring to light that which has remained in the darkness. It is time to love those who live in shame and fear.
If you learn that a girl in your church got pregnant, love that person like you've never loved anyone before. They need it now more than ever. You're not approving of the sin by loving them. The incredibly difficult life change and loss of social life and personal time will be punishment enough for them. They don't need your rejection on top of it.
We also want girls to understand that the world will not end if people know about your mistake. Finding out that you're pregnant is terrifying, but it's incredibly unlikely that you'll be met with an angry mob if people find out. You need someone to support you through this. You made the decision to have sex, you got pregnant, and your life is going to change. You will not look back several years from now and regret having your child. That child is going to be the joy of your life. You will, however, forever regret an abortion. The pain from the decision to abort is so much greater than the work and inconvenience of becoming a mother. It's going to be very difficult for you, but you are stronger than you think. Reach out for strength from your church family and your immediate family and get through this.