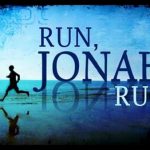 In Jonah 1:3, Jonah pretty much slaps God in the face. He spits in God's face. To put it more crudely, Jonah gives God the finger.
We will see in future episodes how God responds.
If you feel like you have sinned pretty badly, then make sure you keep listening to the podcast because you will be both challenged and encouraged.