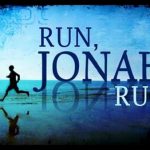 I published a post this week on the blog about how a true understanding of grace allows you to just go sin all you want. If that is really what you want.
I am going to write more about that in the coming weeks, but I received several emails from readers who wanted to know if I meant intentional sin as well.
If a person intentionally and knowingly sins, will God still love them, forgive them, accept them, and keep them in His family?
The answer is yes. There is no sin, intentional or unintentional, which will cause God to stop loving you and forgiving you. This is a big theme in a lot of my writings and teachings. I teach a lot more about this in my course, The Gospel According to Scripture, but I'm bringing it up now because in the verse we are looking at today from Jonah, we see Jonah commit a pretty big sin. And he does it intentionally.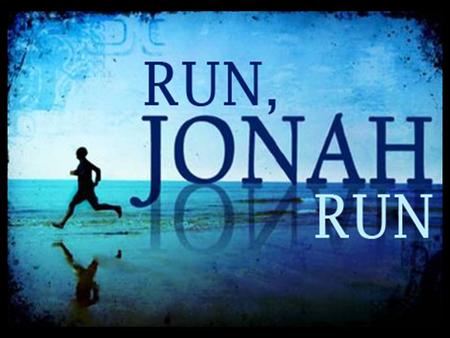 Jonah pretty much slaps God in the face. He spits in God's face. To put it more crudely, Jonah gives God the finger. You can't get much worse or much more intentional than that. And we will see in future episodes how God responds. If you feel like you have sinned pretty badly, then make sure you keep listening to the podcast because you will be both challenged and encouraged.
Speaking of which, are you enjoying this podcast? If so, do me a favor. Can you invite someone else to listen to it? Send them an email. Tweet about it. Put a post on Facebook. If you have a blog, write a blog post about it. You can use the sharing buttons above to help with this.
If you want to know what link to share with others, here is the link for iTunes.
I very often wonder if publishing these podcasts is worth it. They take a lot of time to prepare, record, edit, and publish, and since I have a full time job, a wife, three kids, and am trying to write books, prepare courses, and run my blog in there as well, I sometimes wonder if this Podcast is worth the effort. So if you think it is, help me increase the number of people who listen to it by inviting others to listen to it as well. So if you enjoy this podcast and want me to keep them coming, invite other people through email, Twitter, Facebook, your blog, or just word of mouth to subscribe as well. Thanks!
The Text of Jonah 1:3
But Jonah arose to flee to Tarshish from the presence of the Lord. He went down to Joppa, and found a ship going to Tarshish; so he paid the fare, and went down into it, to go with them to Tarshish from the presence of the Lord.
In this discussion of Jonah 1:3 we look at:
What it means for Jonah to flee to Tarshish instead of go to Nineveh
The significance of the term "the presence of the Lord"
What the story is telling us by the repeated use of the word "down"
Resources: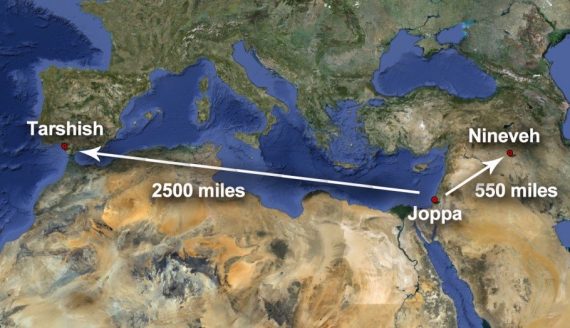 Downloadable Podcast Resources
Those who are part of my online discipleship group may download the MP3 audio file for this podcast and view the podcast transcript below.
You must
join a discipleship group
or
login
to download the MP3 and view the transcript.
Do you like learning about the Bible online?
Do you like learning about Scripture and theology through my podcast? If so, then you will also love my online courses. They all have MP3 audio downloads, PDF transcripts, quizzes, and a comment section for questions and interaction with other students.
If you want to deepen your relationship with God and better understand Scripture, take one (or all) of these courses. They are great for personal study or for a small group Bible study.
You can see the list of available courses here, and if you join the Discipleship group, you can take all the courses at no additional cost. Go here to learn more and join now.