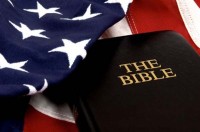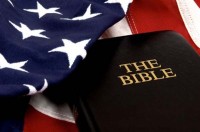 From a practical standpoint, a case can be made against the freedom of religion and the separation of church and state.
Christianity Thrives where Christianity is Illegal
If one looks throughout the world and throughout history, the places and eras where Christianity is the most vibrant, faithful, effective, and Spirit-led, are the places where Christianity is illegal.
It seems that when governments put their stamp of approval on Christianity as a religion, or when governments step back and allow people to worship as they see fit, it is then that Christian vibrancy and faithfulness suffers.
Christianity Dies where Christianity Rules
But worse yet is when Christianity becomes the state religion. Some of the bloodiest and cruelest eras in history have been when Christianity gained the power of the state and became the official religion of the government. The crimes that are committed in the name of Christ by "Christian governments" are some of the worst the world has ever seen.
This is because, as Greg Boyd points out in his book, The Myth of a Christian Nation,
Christianity was never intended to have "power over" others, but is based upon "power under" others.  Christianity is based on service, humility, self-sacrifice, and love. It is not based upon controlling, dominating, and ruling others.
When Christianity gains power over others, it gains the very things which Satan offered to Jesus, and which Jesus rejected (Luke 4:1-13). When the church falls to these temptations, the church becomes more of a tool of Satan than of the Savior.
Asking the Government for our Right to Worship
The most ironic element in all of this, however, is that when the church demands and fights for its right to practice Christianity as we think we should, where do we go to protect and defend this right? We go to the government!
In asking the government to affirm our right to practice religion by rulings from the courts and laws of this land, we have placed ourselves in bondage to the government.
If separation of church and state is true, then the church does not need the state for approval. By going to the state through the courts and the legal law-system, we undermine the very thing we are trying to protect, namely, our desire to worship God apart from the interference of the state!
[This post is part of a series called "Give Up Your Rights" which will form a chapter in my forthcoming book, Close Your Church for Good. To get a free copy when it comes out, subscribe now.]
---