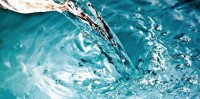 Forget the baptism debate about dunking, dipping, and sprinkling. Did you know there are forms of baptism that require no water whatsoever?
We looked at one yesterday, the baptism into Moses, although if you count the Red Sea, water was somewhat involved in that one, even though the only ones who got wet were the soldiers of the Egyptian army.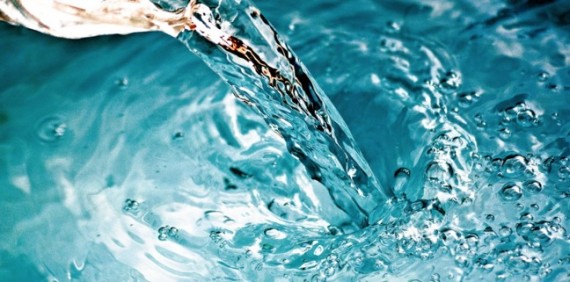 But there are other baptisms in Scripture which clearly do not involve any water of any kind. To some, these Scriptures are confusing because they think of "baptism" as dunking someone in a pool or sprinkling water on their head, and when you come at these Scriptures with that definition of baptism, you end up with a bunch of nonsense.
But when you recall that the word "baptism" means "immersion into" or "overwhelmed by" or "fully identified with" then these passages become much more clear.
The Baptism of the Cup
Jesus refers to a baptism of the cup of suffering in Matthew 20:22 and Luke 12:50. This baptism has nothing to do with water, but instead uses the word baptism with its basic meaning of complete immersion in or full identification with something else. The baptism into the cup of suffering means that Jesus would fully experience and immerse Himself into the sin, pain, and suffering of the world.

The Baptism of the Holy Spirit and Fire
Similarly, there is the baptism of the Holy Spirit and of fire in Matthew 3:11 and Luke 3:16. Depending on how you read these passages, John could be speaking of one baptism or two: a baptism of the Holy Spirit upon believers and a baptism of fiery judgment upon unbelievers (cf. Matt 13:25-30, or one baptism of the Holy Spirit which will come with fire upon believers (cf. Acts 2:3). But whether John is referring to one baptism or two, nothing he says has anything to do with water. He is writing about being overcome or overwhelmed by whatever people are baptized into.
All of this points to the fact that even in Scripture, the word "baptism" means that the person or group getting "baptized" loses their former identity, and is now fully identified with something or someone else. In the Baptism into Moses, Israel identifies itself not as Egyptian slaves or individual people, but as a nation under the headship of Moses.
On the cross, Jesus leaves the realm of joy, peace, and holiness, and fully enters the realm of pain and suffering, sin and sorrow, death and destruction.
In the baptism of the Spirit, the former body of sin passes away, and a new creation is born to everlasting life.
So What about Water Baptism?
What does this mean then for the water baptisms, and not just in Christianity, but also in Judaism, and in the numerous other religions around the world and throughout time that practiced some form of baptism in water? Now that we know the definition and meaning of the word "baptism" we are able to better understand the religious significance of water baptism in these other religions, and in Christianity itself.
We turn to begin looking at water baptisms in other religions tomorrow.
---