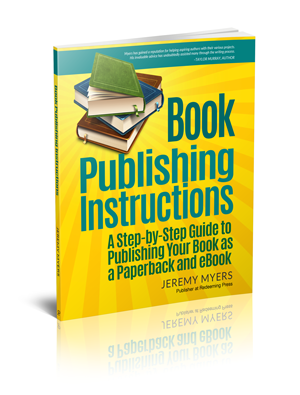 You might have missed out…
Earlier today I sent out a free PDF copy of my newest eBook, Book Publishing Instructions, to all my email newsletter subscribers.
If you are an email newsletter subscriber, your copy should be waiting for you in your inbox.
If you are not a subscriber…. I have two things to say:
First…. subscribe today
You may have missed out on this free PDF copy of the book, but I try to send out a new free eBook every few months or so, and you don't want to miss out on the next several eBooks I will be publishing later this year.
Last year I gave away about 6,000 eBooks. This year, I plan to give away between 10-12,000. And some of those can be yours!
In fact, you can get a free eBook right now.
Though you missed the free PDF copy of my newest book, I will give a free copy of a different book simply for subscribing. All new subscribers get a free copy of Skeleton Church, one of my most popular eBooks.
So don't delay. Go right now and subscribe. I'll wait.
Make sure you come back though, because although you missed the free PDF copy of Book Publishing Instructions, there is still a way for you to get a different version for free…
Second, my eBook is available for FREE on Amazon
Though nobody except my newsletter subscribers gets the PDF copy for free, anybody can go download a free copy of my book at Amazon.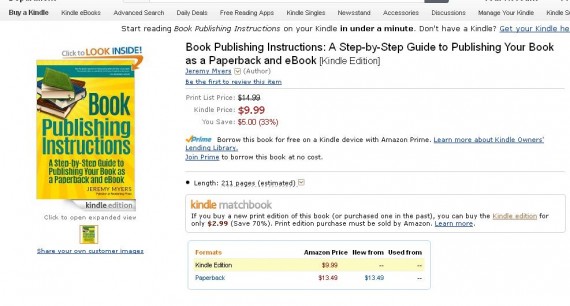 The version I am giving away on Amazon is for the Amazon Kindle, but even if you don't have a Kindle (I don't have one), you can still read Kindle books on your iPad, Blackberry, Android, or even on your PC or Mac. Just go download a Kindle Reading App to read Kindle books on almost any other device.
So whether you received the free PDF or missed out on that free eBook, you can still download the Kindle version from Amazon.
Go get it now! Just click this button to go to Amazon:

This is a one-time offer, and after this week, you will never see me giving away this book again for free.
P.S. Please tell others about this free eBook offer as well… just use the sharing buttons below. Thanks!