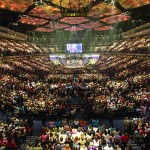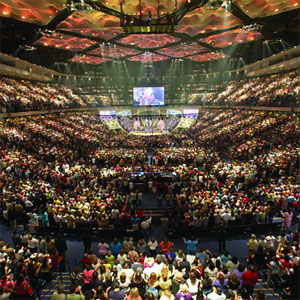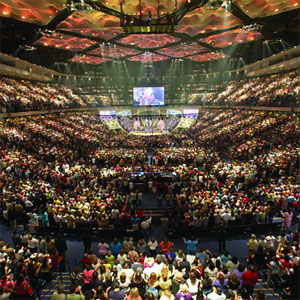 One question I have been mulling over recently is "Who is the church service for — believers or unbelievers?"
There are some who believe the church service is primarily for believers, while others believe the church service is primarily for unbelievers. This belief reveals itself in different ways depending on how it is answered.
The Church Service is for Believers
Those who say that the church service is for believers will often have church services that cater to the needs and desires of Christians. There will be an emphasis on programs and teaching that meet the needs of Christians. The sermons will often center on teaching Christians what they need to know to be better Christians. The songs will often use terms and ideas that Christians are familiar with. The programming will center around issues that Christians are dealing with.
In the churches I have pastored, this is the approach I used. But we always did a poor job of reaching unbelievers, as do most churches who follow this model.
Unbelievers who visit a church that is focused on "making disciples of Christians" will often be confused and weirded out by what goes on. They will ask questions like:
What's with all the teaching from Romans?
What does "justification" mean?
You say Jesus is coming back? That sounds a bit like the legends that say King Arthur is returning.
Why do I want to learn "Christian business principles"?
If I want to become a Christian, do I really have to be "washed in the blood of the lamb" and become "the bride of Jesus"? Both ideas give me the willies.
The Church Service is for Unbelievers
Then there are church leaders who say that the church service is primarily for unbelievers. In these church, the leadership understands that much of what the church does and says is a little strange to unbelievers, so they try to look at things from the perspective of an unbeliever, and make the church more "seeker sensitive."
They gear the church service not toward the Christian, but toward the non-Christian who knows next to nothing about the Bible or church traditions. This tends to attract lots of crowds, and even generates lots of new believers, which is great, but ends up allowing most of these new believers to remain in relative immaturity. Bill Hybels and Willow Creek have recently announced this fact for their own church. The "seeker sensitive" model, while it attracts large crowds, does a poor job of bringing those crowds to spiritual maturity.
Is there a balance or middle ground between the two? I think there is, which we look at in the next post: "Who is the Church Service For?." 
Also, for more on this subject, check out my book, Put Service Back into the Church Service.