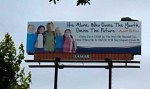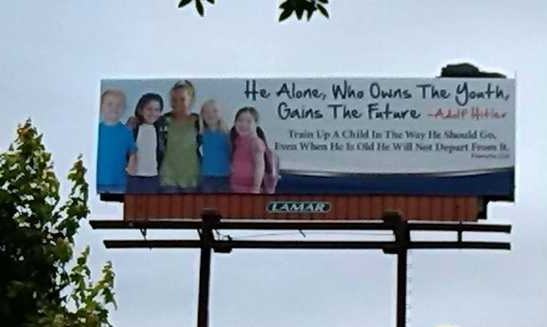 Have you ever seen one of those blog posts which show stupid church signs?
Here is the dumbest church sign ever… A church in Alabama decided to put up a billboard… quoting Hitler!?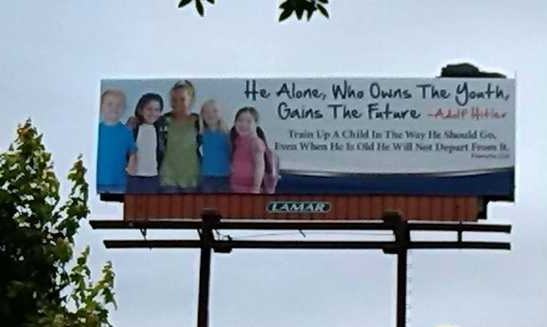 No, this does not appear to be a hoax. No, the image has not been photoshopped. A ministry in Alabama truly put up this billboard. Here is a news article about it.
Try to put yourself in the mind of whoever designed this billboard… what were they thinking? Did they think it was a good idea to quote Hitler? Did they think that he had a good point, even if it was Hitler? Are they saying that even Hitler got some things right? Are they maybe trying to say that we should protect our kids from leaders like Hitler?
Anyway, all I can do is sigh…
Credit goes to Zack Hunt at The American Jesus for finding this…