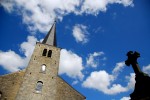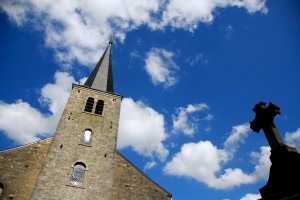 In November, my book [scg_html_fc] will be published by Civitas Press. It contains the stories of 36 people and how they have followed Jesus in seeking to live and function within His church. The stories fall into three categories: Leaving Church, Switching Church, and Reforming Church.
Leading up to publication, I am writing several posts which give credit to the authors who made this book possible. Each post will include a short description of three authors and provide a preview summary of their chapters. Below are the descriptions and summaries of three authors in the "Reforming Church" category.
Finding Church Chapter 28 – Being the Change I Want to See
Dan King is the author of The Unlikely Missionary: From Pew-Warmer to Poverty-Fighter, the story about how a trip to Africa turned one man's world upside down and changed everything he knew about Christianity. The book has received recognition and high commendations from his mom, his wife, and his children (He is still hoping for an endorsement from Tim Tebow). Dan lives in Sarasota, FL with his wife and two kids.
After Dan became a Christian, he set out to study Scripture and learn everything he could about this Jesus he had committed to follow. Along the way he learned the importance of seeing the changes that need to be made in church, but recognizing that before they could change, he needed to work on that change in his own life first.
Finding Church Chapter 29 – Part of the Continual Work of Reforming the Church
Alan Knox is the publisher of The Assembling of the Church. He lives with his wife and two children just north of Raleigh, North Carolina. He enjoys spending time with his family and friends, web development, and running.