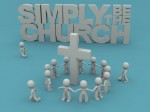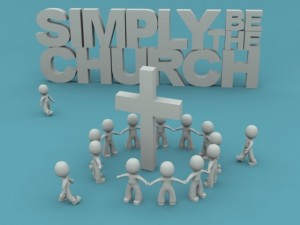 In November, my book [scg_html_fc] will be published by Civitas Press. It contains the stories of 36 people and how they have followed Jesus in seeking to live and function within His church. The stories fall into three categories: Leaving Church, Switching Church, and Reforming Church.
Leading up to publication, I am writing several posts which give credit to the authors who made this book possible. Each post will include a short description of three authors and provide a preview summary of their chapters. Below are the descriptions and summaries of one author in the "Leaving Church" category and two from the "Switching Church" category.
Finding Church Chapter 13 – Leaving Church in the Age of Social Media
Genevieve Thul is the author of Turquoise Gates (TurquoiseGates.com), a blog about her battle with cancer and the faith transformation it's birthed in the past four years. She is a contributing author at Dayspring's faith blog, Incourage.me. Genevieve is in her mid-30s and lives in rural Wisconsin with her husband and four kids. She is currently in the final stages of Ph.D. dissertation work online, and she and her family are searching for a healthy church to call home.
A painful church experience is magnified in a digital age where gossip and slander can spread through social networks faster than ever before. Genevieve learned this through personal experience. In her chapter, the pain is present, but is overcome by hope and love. She concludes with several suggestions for people who find themselves attacked and slandered by church people.
Finding Church Chapter 14 – Church Change
Shannon Brisco is the Program Officer for a non-profit integral mission organization. She has her bachelor of administration from Tyndale University and her masters of arts in international development from Eastern University. She speaks Spanish and loves to travel, cook, and spend time with her family.