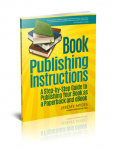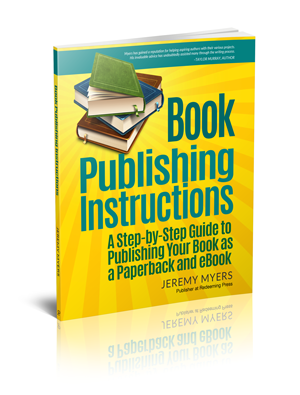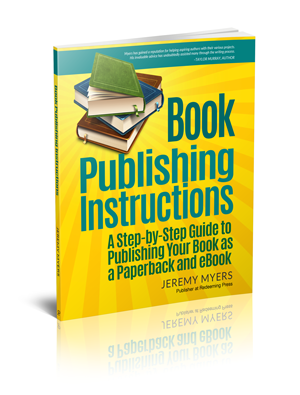 I know I have talked about my newest eBook A LOT this week. Sorry about that.
Actually, no, I am not sorry.
I try not to push my books too much on my blog. I figure that if you like what I write in my blog posts, you are smart enough to buy some of my books if you want to.
I don't like to pressure anyone into buying my books.
But this week I have put on a lot of pressure. Why? Not because I want you to buy my book, but because I DON'T want you to buy it. I want you to get it for free!
I Don't Want You to Buy My Book
Seriously, the reason I have written five blog posts this week about my newest eBook is because I don't want you to have to pay for it.
It has been available on Amazon all week as a free download, but after today, it will never again be free, and I want you to get a free copy before the offer is gone for good.

Even if you don't think you would ever read this book, or don't think you ever want to publish a book of your own, go download it anyway. That way, if you ever decide to publish a book, you will have one to read.
Or if you ever have a family member who wants to get published, or if your pastor at church decides to pursue publishing, you will have a book to let them borrow.
I would hate it if next week your neighbor came over to you and said, "I want to get my book published. Do you know of any good books that can give me some suggestions on how to proceed?" and you had to tell them to go buy my book because you neglected to download it when it was free.
Look, I am not going to lie… I like it when people buy my books. I do. It helps pay the bills and cover all the costs of publishing a book like this.
But I also love to give my books away for free when they first come out. Most authors try to rack up as many book sales as possible during that first week of publication, but I try to give away as many books as possible. I can't apologize for trying to give my books away.
So go download my book on Amazon right now


Also, invite others to do the same using the Twitter, Facebook, and Google+ buttons below. Thanks!
Don't wait until tomorrow because this free giveaway on Amazon ends tonight, January 3, 2014!
If you want to get future eBooks for free, make sure you sign up for the email newsletter!