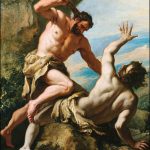 In Genesis 4:10 we read that the blood of Abel cried out to God from the ground. Have you ever wondered what it said? Well, the book of Hebrews gives us a hint, and we look at these questions in this podcast episode.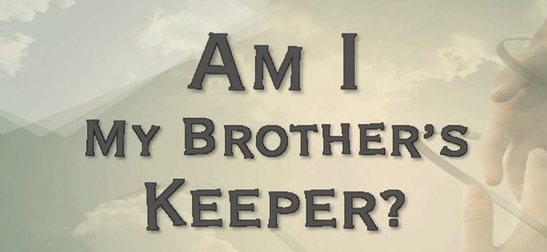 We will also be discussing how Cain implied that God was guilty for the death of Abel, and why God did not curse Cain for murdering his brother.
Learn how to deal with election fallout and difficult situations by seeing from Genesis 4:9-12 how God deals with Cain (and all of us).
The Text of Genesis 4:9-12
Then the Lord said to Cain, "Where is Abel your brother?"
He said, "I do not know. Am I my brother's keeper?"
And He said, "What have you done? The voice of your brother's blood cries out to Me from the ground. So now you are cursed from the earth, which has opened its mouth to receive your brother's blood from your hand. When you till the ground, it shall no longer yield its strength to you. A fugitive and a vagabond you shall be on the earth."
In this discussion of Genesis 4:9-12 we look at: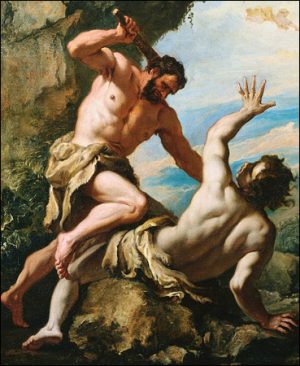 How Cain implies God is guilty for Abel's death.
Why the curse upon Cain is not a curse from God.
Why it is not always true that the evil get punished and the good get blessed.
What the blood of Abel cried out from the ground.
The better word spoken by the blood of Jesus.
Resources:
Downloadable Podcast Resources
Those who are part of my online discipleship group may download the MP3 audio file for this podcast and view the podcast transcript below.
You must
join a discipleship group
or
login
to download the MP3 and view the transcript.
Do you like learning about the Bible online?
Do you like learning about Scripture and theology through my podcast? If so, then you will also love my online courses. They all have MP3 audio downloads, PDF transcripts, quizzes, and a comment section for questions and interaction with other students.
If you want to deepen your relationship with God and better understand Scripture, take one (or all) of these courses. They are great for personal study or for a small group Bible study.
You can see the list of available courses here, and if you join the Discipleship group, you can take all the courses at no additional cost. Go here to learn more and join now.