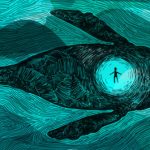 In my own prayer life, I find it helpful to pray the prayers of Scripture. I sometimes pray the prayer of Daniel in in Daniel 9. Or the prayer of Jesus in Matthew 6. Or any of the numerous prayers of Paul found throughout his letters, such as the one at the end of Ephesians 3. I especially find it helpful to pray the Psalms. There is a Psalm for every emotion.
If you do something like this, the one prayer in the Bible I encourage to never pray is the prayer of Jonah in Jonah 2. It may be the worst prayer in the Bible.
That is what we are going to begin seeing today as we look at Jonah 2:1.