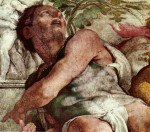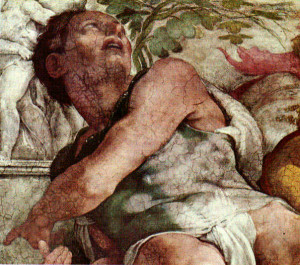 At the very beginning of our study of Jonah, we encountered two questions about Jonah's strange behavior in the book. When asked by God to go preach judgment against the evil city of Nineveh, Jonah instead got on a boat and headed to Tarshish.
The first question, then, was, "Why would Jonah go to Tarshish instead of obey God and preach judgment against his enemies, the Ninevites?"
And then Jonah's behavior got even stranger. It seemed that Jonah had a death wish. Through his words and actions in Jonah 1–2, Jonah made it quite clear that he wanted to die. He had a death wish.
So the second question was "Why does Jonah want to die?"
In this study of Jonah 4:3, we finally discover the answer to both questions. And the answer is shocking. So shocking, in fact, most fail to see it. But I will point it out to you in this study.
The Text of Jonah 4:3
Now Yahweh, please take my life from me, for death is better to me than life."
In this discussion of Jonah 4:3 we look at:
Why did Jonah flee to Tarshish?
Why did Jonah want to die?
The main views about these two questions
The actual answer from the text to these questions
What the answer teaches us about God
Resources:
Downloadable Podcast Resources
Those who are part of my online discipleship group may download the MP3 audio file for this podcast and view the podcast transcript below.
You must
join a discipleship group
or
login
to download the MP3 and view the transcript.
Do you like learning about the Bible online?
Do you like learning about Scripture and theology through my podcast? If so, then you will also love my online courses. They all have MP3 audio downloads, PDF transcripts, quizzes, and a comment section for questions and interaction with other students.
If you want to deepen your relationship with God and better understand Scripture, take one (or all) of these courses. They are great for personal study or for a small group Bible study.
You can see the list of available courses here, and if you join the Discipleship group, you can take all the courses at no additional cost. Go here to learn more and join now.