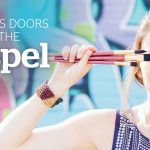 Art is a giant potential outlet for the beauty of the gospel.
And by art, I mean not just paintings and drawing, but also music, poetry, movies, dance and anything that is in the "artistic" realm.
Most people do not realize it, but art usually is at the forefront of world change. Before changes hit philosophy and science, politics and medicine, or government and religion, these changes first make their appearance in art.
If you want to see where the world is headed, all you need to do is look at art.
Artists are the prophets of our time.
This means that those whose lives are influenced by the gospel can allow their artistic endeavors to also be influenced by the gospel.
And by this, I do not mean that all art must be "Christian" art. Far from it.
Truly "Christian" art is not art that is blatantly about Jesus or Scripture, but is art that touches people, connects with lives, and calls people to a better and different way of living.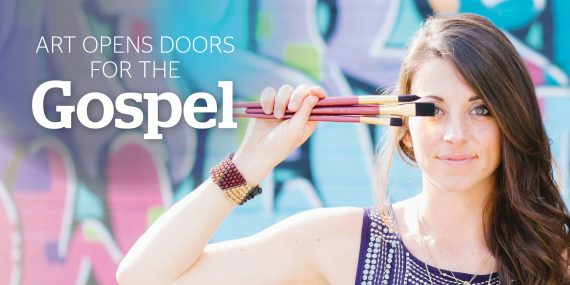 Gospel-focused art is inspiring art. It elicits changes in people. It touches them where they are at and gives them the courage and imagination to try something new or work toward something different.
At the same time, as Spirit-filled Christian, we can see gospel truths in art that was created by people who are not Christians.
The Christian who has eyes to see and ears to hear can observe and perceive gospel truths all around them in music, movies, art, and plays, even when those things were created by people who were not Christians.
I once heard someone say that without the Spirit, reading the Bible is no different than reading the newspaper; but with the Spirit, you can learn just as much from reading Harry Potter as you can from reading the Bible. That may be a bit of an overstatement, but sometimes I wonder.
Occasionally, as I listen to a piece of secular music, watch an R-rated movie, or read a non-Christian book, I gasp at the gospel truths and insights which the creator of that piece of art reveals. It is at these moments that I realize the truth that there is no such thing as "secular."
For the Christian who understands the gospel, everything is sacred. Everything is holy. God is in everything, at work in everything, and is truly drawing everything and everyone to Jesus.
So if you are "artistic," allow your work to be an expression of the beauty of the gospel. Don't try to do "Christian art." Just be artistic in a way that inspires others to think about truth, feel the love of God, and live in a way that promotes freedom. These are gospel values, and as such, any art that promotes such things is gospel art.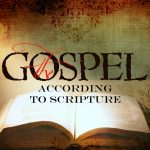 Want to learn more about the gospel? Take my new course, "The Gospel According to Scripture."
The entire course is free for those who join my online Discipleship group here on RedeemingGod.com. I can't wait to see you inside the course!