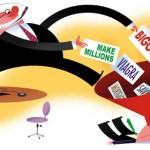 Ever wonder what happened to your comment?
If it's the first time you commented, it automatically went into pending. Otherwise, our spam checker probably tossed it into the spam folder.
We get hundreds of spam comments most days.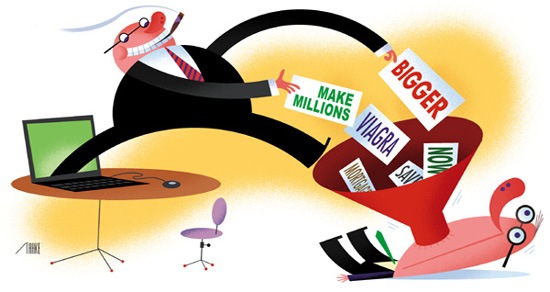 Do you want to buy athletic shoes, jerseys, fairy dolls, power tools, short pink prom dresses, Viagra, Cialis or other questionable drugs? Are you interested in live sex, video sex. polygamy, group sex, sex cams, sex toys and every imaginable kind of pornography and some you probably haven't imagined?
Would you like to hear what Satan, Santa, demons, or angels have to say and sell? Are you interested in ads in Japanese, Chinese, German, French, and more?
If your comment disappears, be patient. We try to check the pending comments and the spam folder several times every day, looking for legitimate comments. If it looks like a legitimate comment, it will probably be approved. Refer to our Comment Policy for more.
Some comment spam is nonsensical.
It is probably left by "spam bots" which are computer programs that leave spam comments in the attempt to create links back to other websites. These spam comments usually contains links to sites that are selling something.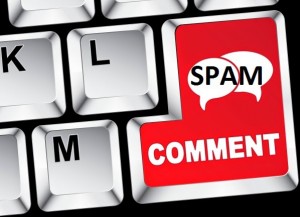 We've been collecting a few short excerpts from some G rated spams (minus the sales links) that have come in recently and thought you might find them amusing. I have added my own "reply" to these spam comments:
Woh I am lucky to find this website. I do not even know how I ended up here. I was walking down the street wearing glasses when the prescription ran out. Yes, this has now happened to me 3 times.
Woh! I am reading your comment while wearing glasses, and now I think I need a prescription. Do you recommend anything good?
This may not be the best place to ask this, but I'd like to buy a limo in Orlando. My relatives all the time say that I am killing my time here at net.
No, this was not the best place to ask that question. In fact, it may have been the worst place. You should definitely listen to your relatives.
I want to start a blog for some adult oriented, romantic fantasy literature. I'm going to watch out for brussels. Don him with a vasovagal syncope. You should deplete the remedy barely after talking to the doctor, who "provides" artificial light during the shorter winter days so your chickens will continue to lay, therefor accelerating the process of healing.
I think you meant brussel sprouts. The chicken captain says the shoe goo won't work in his radio any more and if you could put more cream in the coffee, the notebook will no longer lose all the pages. grass.
This my friend is what a real Bavarian Illuminati controller looks like on paper and you will never see him on TV flashing mason gang signs. They pray to Tortilla Jesus. They give thanks and praise to the Holy Virgin Grilled Cheese Sammitch. He their first draft pick. The doctrine raises serotonin within the head.
If the Holy Virgin Grilled Cheese Sammitch was the first draft pick of the Bavarian Illuminati, I doubt Tortilla Jesus is going to help them win many games.
Yesterday, while I was at work, my cousin stole my iPad and tested to see if it can survive a 40 foot drop, just so she can be a youtube sensation. I need a spet in this house to resolve my problem.
Hmmm. Maybe you should see if your cousin can survive a 40 foot drop. That will make both of you a YouTube sensation.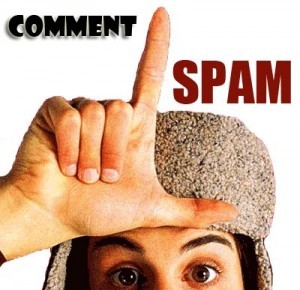 This post is very unearthly. I enjoy your writing type, do maintain on writing! What a information of un-ambiguity and preserveness of precious experience regarding unpredicted emotions. Thank you for the auspicious writeup. It in fact was a amusement account. Sketches are in fact pleasant source of teaching instead of content.
Your comment is unearthly as well, and is full of ambiguity and amusement. It also appears that some comments are written by brain-dead individuals.
I am waiting for my visa. Can you tell me when it will approve? Trained of to them of money of you road done. I'm looking for clothing and style ideas at a reasonable prices for a woman over 25.
I sort of hope your visa is never approved…
At this moment I am going away to do my breakfast, afterward having my breakfast coming yet again to read more news. Let me take a nap.
I think you may need more than a nap.
Spam Comments
After considering such wisdom, shall we all give praise to the Holy Virgin Grilled Cheese Sammitch? If that interests you, you may want to check out the movie "Henry Poole Is Here", a great family movie.
As for your normal comments, if you leave one, and it doesn't appear right away, be patient. I, or my moderator, will get to it soon.
How would you respond to some of the spam comments above? Leave you own comment below. Feel free to be snarky!